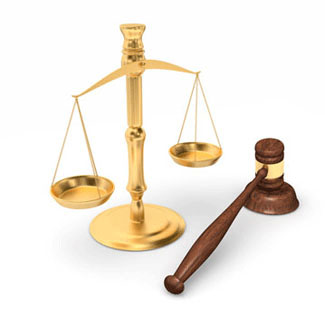 Bankruptcy Court Has Creative Ways To Force Johnson & Johnson To Pay Their Legal Liabilities
The appeal of the LTL management bankruptcy proposal drags on but there may be hope for plaintiffs no matter what is decided
Thursday, June 30, 2022 - Johnson & Johnson's attempt to limit its legal liabilities stemming from selling asbestos-contaminated talcum powder may backfire if the bankruptcy court forces the $400 billion company to place additional assets into LTL management. As it stands now, LTL holds more than 38,000 plus talcum powder cancer lawsuits against the company and also the sum of 2 billion dollars. The $2 billion is already earmarked to pay 22 talcum powder ovarian cancer victims that were awarded 2.1 billion dollars in a talcum powder lawsuit a couple of years back. New Jersey bankruptcy judge Michael Kaplan told Bloomberg, "The Court is aware that its decision today will be met with much angst and concern," Kaplan wrote in his opinion. "The Court remains steadfast in its belief that justice will best be served by expeditiously providing critical compensation through a court-supervised, fair, and less-costly settlement trust arrangement." While confirming J & J's bankruptcy request the judge also welcomed appeals of his decision and an expedited appeal is underway. Plaintiff attorneys, Legal scholars, and US lawmakers object to allowing the Johnson & Johnson bankruptcy scheme because the benefits that would accrue to J & J are not what the bankruptcy law intended. Even the author of the Texas Two-Step legislation has gone on record as objecting to allowing large corporations to exploit the legal loopholes the legislation has created. With $2 billion already accounted for, It remains to be seen where the money to pay the other 38000 plaintiffs will come from. They say that should j & J's Texas Two-Step plan be upheld it would open the flood gates for all companies to circumvent being held financially liable for causing personal injury and wrongful death to their customers.
A seemingly more equitable solution could be to force J & J to add their entire talcum powder selling operation into the bankruptcy and force it to be liquidated as happened to the company's talc supplier Imerys Inc. Johnson & Johnson continues to sell talcum powder around the world in India, China, and other lucrative markets although sales of Johnson's Baby Powder were discontinued in North America in 2020. The company rebuffed calls for a talcum powder cancer warning and has repeatedly asserted that Johnson's Baby Powder is safe, pure, and asbestos-free and that the lottery-sized American jury awards were influenced by inflaming jurors' emotions with misleading innuendo as to the company's allegedly nefarious intentions. Reuters Inc. has published extensively on the subject of what Johnson & Johnson knew and when they knew it about asbestos contaminating their talc supply having received internal company memos that seemed incriminating. One Reuters article titled "Johnson & Johnson knew for decades that asbestos lurked in its Baby Powder" informed readers "internal documents examined by Reuters show that the company's powder was sometimes tainted with carcinogenic asbestos and that J&J kept that information from regulators and the public."
Information provided by TalcumPowderCancerLawsuit.com, a website devoted to providing news about talcum powder ovarian cancer lawsuits, as well as medical research and findings.