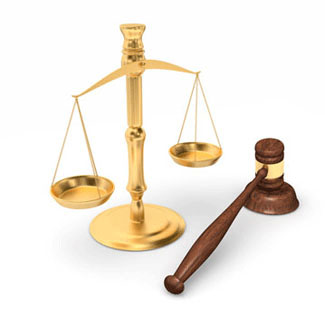 The IARCs Pronouncement That Talc Is Probably Carcinogenic Alerted Millions To Its Dangers
The IARC aggregated studies to conclude that talc could be hazardous to human health
Saturday, November 14, 2020 - In 2006, the International Agency for Research on Cancer ignited a firestorm of controversy by declaring that talc, the main ingredient in Johnson's Baby Powder, and many types of cosmetics used by hundreds of millions of people around the world, is possibly carcinogenic. The IARC is a division of the prestigious World Health Organization, and publicity over the controversy made scientists sit up and take notice. Experts wanted to know where the IARC got the information that caused them to issue such a controversial opinion. The IARC aggregated the following scientific studies to draw its conclusions.
According to the Official Journal of The International Society for Environmental Epidemiology, "In the 1960s, a link between talc and ovarian cancer was suggested by observations that some talc powders contained asbestos and that asbestos placed intraperitoneally in animals transformed the single layer of the ovarian surface to a multilayered one with abnormal cells. A 1971 study found particles compatible with talc in human ovarian and uterine cancers. A 1982 case-control study was the first to link genital talc use with ovarian cancer. Dozens more followed confirming the association including some larger ones." The IARC aggregated and analyzed the data from these and other studies including the Nurse's Health Study to formulate their conclusion that talc may be carcinogenic. Since the IARC's announcement, tens of thousands of women with ovarian cancer and both men and women with mesothelioma have filed lawsuits against Johnson & Johnson, Revlon, Colgate Palmolive, Clubman, and other manufacturers of talcum powder for failing to warn them that talc could cause cancer.
For more than half a century, talc, a naturally-occurring mineral found in the earth, has been used in makeup and baby-care products. Talc has enjoyed a reputation through extensive advertising of Johnson's Baby Powder as being safe and so pure you can trust it to use on your baby. Little thought was given to the health ramification of ingesting talc through the skin and other orifices like the genitals, where it is absorbed directly into the bloodstream bypassing the digestive system. One would assume that the government has tested each of them and that they are considered safe. Nothing, unfortunately, could be further from the truth. The cosmetics industry is self-regulating. The role of the US Food and Drug Administration (FDA) is that of oversight and advisory. The cosmetics industry, baby care, and personal hygiene products are not considered a food or a drug, therefore, products like Johnson's Baby Powder have escaped government scrutiny. Johnson & Johnson has been accused by expert witnesses testifying on behalf of thousands of women and men with ovarian cancer and mesothelioma of using lax testing methods to determine a cosmetic product's safety. The result is that thousands of Americans may have developed ovarian cancer and mesothelioma, and many thousands have died from using talc-based cosmetic products.