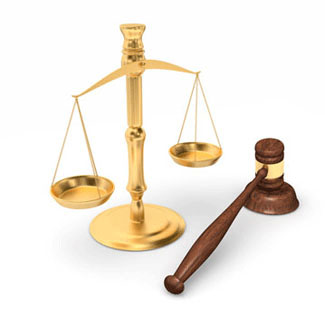 Johnson & Johnson May Settle Future Talcum Powder Cancer Lawsuits
The reason Johnson & Johnson discontinued selling Baby Powder could be to limit future talc cancer lawsuits and facilitate settlements.
Wednesday, October 28, 2020 - Legal experts think Johnson & Johnson's decision to discontinue selling the iconic Johnson's Baby Powder brand throughout North America could have been to establish an exact date when consumers were made aware of the potential for talc to contain asbestos and other elongated fibers that are potentially carcinogenic. This would effectively limit when cancer victims could accuse the company, according to an article published the other day by Bloomberg. "This fences the litigation pretty neatly," said Carl Tobias, a University of Richmond professor who teaches about product liability law. "It sets a date that says after this, the claims won't fly because everyone is on notice about the talc allegations. That makes settlement easier. People with ovarian cancer of mesothelioma are encouraged to seek the guidance of a Johnson's Baby Powder Cancer Attorney to see if they qualify to file a claim against the company.
The recent settlement made by Johnson & Johnson reflects a change in their legal strategy about litigating Baby Powder claims. For the last three years, more than two dozen plaintiffs have gone to trial. The company has managed to win or successfully appeal about half of the cases. Juries have been infuriated by the company executive's failure to warn customers about the dangers of talc, the main ingredient in Johnson's Baby Powder, containing asbestos and have awarded billions in punitive damages, including awarding 22 women with ovarian cancer 2.69 billion dollars. The award came after the punitive damages segment of a trial that saw Johnson & Johnson CEO Alex Gorsky take the stand and tell jurors he couldn't be bothered to read the memos about talc asbestos that came across his desk. Sales of Johnson's Baby Powder earn the company billions but account for about only one percent of total company revenues leaving the CEO with bigger issues to focus on such as the massive lawsuits against them for their role in marketing hernia repair and vaginal support mesh, and also in allegedly fraudulently misrepresenting their opioid drugs as being safe. Johnson & Johnson settled the first batch of 1000 out of over 20,000 lawsuits for 100 million dollars which means that it could cost the company over 10 billion dollars to settle every talc asbestos cancer case brought against them.
Scholar's opinion that Johnson & Johnson's move to stop selling Johnson's Baby Powder was a legal maneuver, however, is contradicted by the company's official position that it was part of an overall covid-19-related product restructuring. Johnson & Johnson continues to tell reporters that their talc supply is safe, pure, and asbestos-free and that the decline in demand for the product was based on misleading publicity. "Demand for talc-based Johnson's Baby Powder in North America has been declining due in large part to changes in consumer habits and fueled by misinformation around the safety of the product and a constant barrage of litigation advertising," Johnson & Johnson said in a statement."