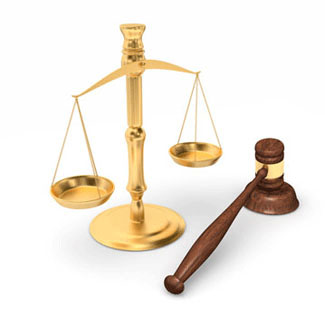 Baby Powder Cancer Victims Argue This Week Before A New Jersey Bankruptcy Judge
The company claims most of the 40,000 plaintiffs suing them would get nothing if there is no settlement
Thursday, February 24, 2022 - Johnson & Johnson is arguing today in a New Jersey bankruptcy court that plaintiffs suing them would be better off if they accept a settlement rather than proceed to individual trials. Plaintiffs suing Johnson & Johnson were encouraged by the lottery-like jury awards of hundreds of millions of dollars for plaintiffs that suffer from or have died of ovarian cancer, allegedly from using Johnson's Baby Powder regularly and for years. The most notorious of a dozen jury awards against Johnson & Johnson was when 22 women suing the company received an appeal-adjusted $2 billion, or about 100 million dollars each.
More than 40,000 women have come forward to register to file talcum powder cancer lawsuits. Most of them will not live to see their day in court, however, since ovarian cancers are diagnosed late stage, and the victims have less than five years to live. Plaintiffs' attorneys accuse Johnson & Johnson of bankrupting the talc business to pressure plaintiffs to accept a small settlement. In March 2021, the company offered $4 billion to settle the cases which amounted to $40,000 for each plaintiff. The offer was rejected as being too low. Johnson & Johnson then reorganized their talc business into a separate entity, LTL Management, and filed for bankruptcy protection, placing $2 billion into the settlement fund. The $2 billion would presumably go to the 22 Missouri women awaiting their 2018 payout leaving nothing for current plaintiffs.
Plaintiff attorneys, scholars, and legal experts were outraged by attempts to circumvent liability for cancer and mesothelioma its products allegedly caused tens of thousands of people who trusted them. Outrage has made its way to the United States Congress, a body of government that originally enacted corporate bankruptcy laws. "This model of Chapter 11 cannot be what Congress had in mind when it enacted the federal bankruptcy code," bankruptcy attorney Laura Davis Jones told the judge overseeing the hearing," according to YahooNews. The committee arguing this week before the New Jersey bankruptcy court thinks that if Johnson & Johnson is successful and granted bankruptcy for its talcum powder division, it would open a loophole where the corporation could place other liabilities, like loans from creditors into. It would also prevent companies, including multi-national conglomerates like J & J from being held accountable for the safety of the products and services they offer. The committee argues, "Specifically, this case was filed to shield J&J from liability for the production, marketing, and sale of carcinogenic products for decades. Because J&J is profitable and isn't in bankruptcy itself, it shouldn't be allowed to use a small unit to rid itself of the talcum powder lawsuits, the committee argues." Johnson & Johnson is currently valued at around $450 million. Johnson & Johnson will remind the court that the 24 bellwether Baby Powder Cancer trials that have concluded over the last several years have favored plaintiffs and that those that have are under appeal. The J & J bankruptcy lawyers think that giving each plaintiff about $40,000 is more than generous since half of them probably would have received nothing and that cases that win could be delayed for years by appeals.
Information provided by TalcumPowderCancerLawsuit.com, a website devoted to providing news about talcum powder ovarian cancer lawsuits, as well as medical research and findings.