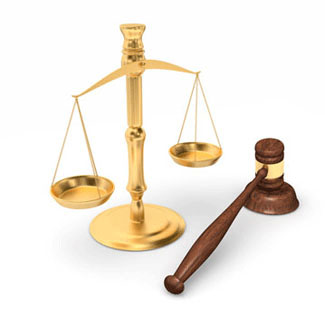 Plaintiff Expert Witnesses Are Using Newer Methods For Testing Talc For Asbestos
Companies in the cosmetics industry may not be able to fight the results of new, more sensitive asbestos testing methods.
Monday, October 26, 2020 - There are over 20,000 and perhaps many more individuals that have filed lawsuits against beauty and baby care product leader Johnson & Johnson for failing to warn them that their products allegedly contain asbestos, a known carcinogen. Both independent microscope researchers and the US Food and Drug Administration (FDA) have tested and found asbestos in bottles of Johnson's Baby Powder. The samples tested were from both older products purchased from collectors over the internet and bottles bought from retailers today. Women have died from ovarian cancer, and both men and women have developed mesothelioma allegedly from ingesting talc contaminated with the carcinogen. Beauty and baby care products use talc for its properties of smoothness, absorbancy, and ability to hold fragrance. Johnson & Johnson has paid billions of dollars in jury awards to plaintiffs that have suffered from the effects of cancer and mesothelioma. Revlon, Colgate Palmolive, and Clubman Talc allegedly failed to warn their customers of what they knew or should have known about their talcum powder products containing asbestos, a known carcinogen. Talcum powder cancer lawsuits handled by national attorneys with a winning track record litigating against pharmaceutical companies and offer a free consultation.
Johnson & Johnson recently settled a batch of 1000 cases against them for 100 million dollars rather than litigate the matters in court. The deal marked the first time the company settled a large number of cases before trial after litigating more than 25 talc asbestos cancer cases against them with mixed results. Experts think Johnson & Johnson may be ready to pay as much as 10 billion dollars to settle claims of around 20,000 plaintiffs. A federal court ruling that plaintiff expert witnesses could use a more highly sensitive microscope testing method for asbestos testing and that the results were credible enough to be presented to juries may have influenced the company's decision. Johnson & Johnson had argued that electron microscopes were too sensitive, and the results included fibers that could be mistaken for asbestos but were not. The health hazard presented by these elongated fibers may have given reason to juries to side with previous plaintiffs. Johnson & Johnson have claimed that the talc they use in Johnson's Baby Powder and other products is safe, pure, and asbestos-free and that the plaintiff's experts were producing "junk science." The federal court judge disagreed.
Lawsuits brought against other companies like the one against American International Industries (AII), the maker of Clubman Talcum Powder, a staple in barbershops worldwide, are reflecting the change in attitude regarding new talc testing procedures. Plaintiffs in a trial currently underway but under a delay due to the Covid-19 pandemic, in New Jersey Superior Court, coincidently the home state of Johnson & Johnson, claim that AII's talc was contaminated with asbestos at the source where it was mined in Italy and Montana in the US. "Steven Compton, an electron microscopy expert, testified that eight out of the ten samples of talc from the Italian mines contained asbestos as did 6 out of the 53 samples from the Montana mine. All four samples were taken from one of the plaintiffs' bottles of Clubman talc and brush also contained asbestos," according to Verus LLC.