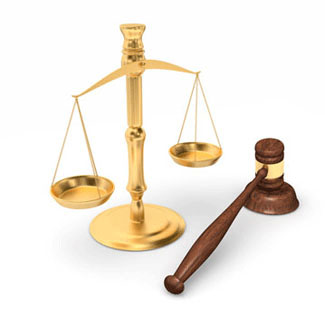 Johnson & Johnson To Go On Trial For Failing To Label Baby Powder as Carcinogenic
Mississippi Attorney General thinks that the FDA has dropped the ball by never holding Johnson & Johnson accountable for causing ovarian cancer
Monday, April 5, 2021 - There has been an important development in the ongoing litigation that pairs those with ovarian cancer and mesothelioma against Johnson & Johnson, the maker of Johnson's Baby Powder and Shower to Shower baby and beauty care products. Over 25,000 people have filed lawsuits that allege using perineal talc regularly for many years caused them to develop ovarian cancer. Others, like barbers and other occupational users of talcum powder, allege that talc is contaminated with asbestos and breathing the powder daily caused them to develop mesothelioma, the scarring of the once elastic delicate tissue that lines the lungs. Johnson & Johnson has regularly claimed at the end of talc trials, win, lose or draw, that their talc-based products are safe, pure, and asbestos-free. The company also has incredulously said that their talc products are regulated by the cosmetics division of the Food and Drug Administration. They are not. The FDA does not require testing of cosmetics before being sold, nor do they conduct regular product testing for decomposition or contamination. The company has argued in court that states cannot enforce their cosmetic product safety standards because such statutes are pre-empted by the FDA's regulatory position, which does not exist. If you or a loved one uses perineal talc and has developed ovarian cancer, you should contact a Johnson's Baby Powder Ovarian Cancer attorney to discuss filing a claim. Scientific testing of Johnson's Baby Powder has uncovered asbestos and other dangerous elongated fibers in Johnson's Baby Powder purchased at retail outlets.
Johnson & Johnson's claims to be regulated by the FDA took a blow on April 1, 2021, when a Mississippi appeals court struck down their attempt to block a talcum powder ovarian cancer lawsuit. According to an article published the other day by MesoWatch, a lawsuit filed by the Mississippi State AG, more than 6 years ago may proceed to court to be decided by a jury. MesoWatch wrote, "The state attorney general sued the manufacturer in 2014, contending that the company violated state law by failing to disclose on two product labels the risk of ovarian cancer. More specifically, the lawsuit alleged that the company's failure to disclose the risk of ovarian cancer on the talcum product labels violated the state's Consumer Protection Act, constituting unfair or deceptive trade practices. The attorney general sought an injunction mandating a warning on the product labels and a civil penalty of up to $10,000 for each violation."
The judge concluded that because the FDA has not tested, regulated, or otherwise held the company accountable for the safety of its cosmetics products for over a century, they forfeited their implied regulatory authority enabling state cosmetic labeling requirements to apply. At issue is the company's lack of transparency for failing to tell their customers what they knew about cancer-causing asbestos lurking in their talcum powder for decades.