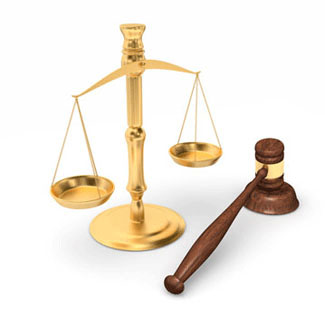 Johnson & Johnson Forced To Pay 22 Plaintiffs $100 Million Each
A Missouri court of appeals upholds the decision but reduces the jury award by half to an aggregate of $2.1 billion
Wednesday, June 24, 2020 - Appealing a court decision is a double-edged sword. On the one hand, if you win, you may be vindicated. In addition to not having to pay punitive damages, attorneys could point to having overturned similar decisions in future cases. On the other hand, losing an appeal can work in reverse and discourage appealing future jury decisions that have similar circumstances and results. The latter seems to have stung Johnson & Johnson as a Missouri court has upheld the verdict in the most damaging of ways and awarded 22 women with cancer a whopping $100 million each. The jury award supports the claim that using Johnson's Baby Powder for feminine hygiene can cause ovarian cancer. More than 12,000 cases of similar plaintiff allegations have been organized into groups with the additional strength of expert witness testimony that claims that talc can enter into the body through the vagina and become permanently trapped in the ovaries leading to abrasions that cause cancer. The Globe Mail is following developments. "A Missouri appeals court on Tuesday rejected Johnson & Johnson's bid to throw out a jury verdict in favor of women who blamed their ovarian cancer on its baby powder and other talc products, but reduced damages by more than half, to $2.12 billion."
The failure to overturn the case or reduce the punitive damages to a greater extent could serve as a nail in the coffin moment for Johnson & Johnson's defense of their iconic brand Johnson's Baby Powder where thousands of women with cancer and men and women with mesothelioma blame ingesting talc caused their cancer. Earlier in the year the US Food and Drug Administration tested Johnson's Baby Powder and found asbestos in it, a known carcinogen and the presumable sole cause of mesothelioma, the permanent, irreversible damage to the lining of the lungs critical to breathing. Talcum powder cancer lawsuits are handled by top national attorneys with vast experience and a winning track record litigating against big pharmaceutical companies and offer a free consultation with no obligation to file a claim.
Central to plaintiff's cases against the cosmetics giant is evidence in the form in internal Johnson & Johnson memos that showed company executive knew they may have an asbestos problem as early as 1971 and that they were going to have to decide what to do about it. It is apparent that a cover-up of the knowledge of asbestos possibly contaminating the talc supply played a key role in the jury's decision and punitive damages award. According to The Globe " ... the plaintiffs had proven that J&J and an affiliate concealed for decades that the talc products contained asbestos, "worked tirelessly" to ensure that testing protocols would not detect asbestos in all talc samples and published articles downplaying the safety hazards of talc. Plaintiffs proved with convincing clarity that defendants engaged in outrageous conduct because of an evil motive or reckless indifference," the court said. "There was significant reprehensibility in defendants' conduct." If you or a loved one have developed ovarian cancer of mesothelioma from using talc-based cosmetic or toiletry products you should speak with a Talcum Powder Attorney to see if you qualify to file a claim for monetary damages.