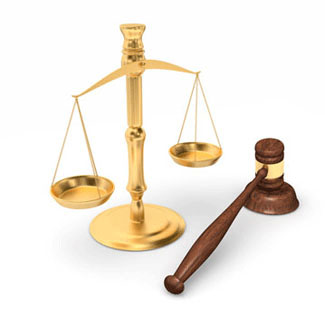 Secret J&J Memos Suggest That The LTL Management Bankruptcy Request Was Made In Bad Faith And Should Be Rejected
The company launched the Texas Two-Step bankruptcy scheme after the Supreme Court refused to hear its $2 billion appeal
Tuesday, July 12, 2022 - Johnson & Johnson's bankruptcy of its talcum powder cancer liabilities has opened up several new and interesting ideas for potential solutions to its legal problems. Given the legal and moral objections of legal scholars, plaintiff attorney groups, US lawmakers in Congress, and the Department of Justice itself, it is doubtful that Johnson & Johnson will win all of the bankruptcy protection it desires against the claims of about 40,000 plaintiffs with ovarian cancer or mesothelioma, or those who have died from one of the diseases. According to Reuters, Johnson & Johnson crafted the Texas Two-Step bankruptcy plan in secret and put it into action when they were denied access to the US Supreme Court to contest a $2 billion punitive damages award made by a Missouri jury to 22 women suing them at once over causing their terminal ovarian cancer. Johnson & Johnson faces about $3.5 billion in total liabilities from a dozen Johnson's Baby Powder ovarian cancer verdicts against them. The bankruptcy plan was dubbed "Project Plato" internally at Johnson & Johnson and all who were involved were warned to keep it a total secret. According to Reuters, "In a memo on the project in July, a company lawyer warned the team: Tell no one, not even your spouse." Internal memos that Reuter's investigation uncovered reveal the nefarious intent of the company's plans to eliminate or limit the financial liability from those who had filed suit and those who would sue in the future. The memos have led to accusations that Johnson & Johnson's bankruptcy request for spin-off LTL (limit the liabilities) Management company was done in bad faith and that the appeals court should reject it. "The goal, as a lawyer for the subsidiary said in a court filing: To halt all the litigation and transfer the cases to bankruptcy court, where plaintiffs would compete for compensation from a limited pool of money," according to the memos.
Johnson & Johnson insists that its talc products are safe, pure, and asbestos-free and that the LTL Management bankruptcy plan is the best option for current and future plaintiffs who may file suit. It would be impossible to try 40,000 cases individually and a settlement in bankruptcy seems to be the best solution to getting everyone a fair settlement. Johnson & Johnson's bankruptcy also eliminates the lottery-sized damages that juries have awarded after hearing of Johnson & Johnson's abhorrent corporate behavior. Johnson & Johnson wants the bankruptcy court to appoint an independent third-party auditor to assess the total amount of claims that are levied against them so that they can make a reasonable and timely settlement offer to all. It seems as if the bankruptcyo court will at least modify the LTL Management bankruptcy parameters to include an amount of money that is in line with the actual monetary damages plaintiffs have suffered, pain and suffering, and also a punitive amount to hold Johnson & Johnson accountable.
Information provided by TalcumPowderCancerLawsuit.com, a website devoted to providing news about talcum powder ovarian cancer lawsuits, as well as medical research and findings.