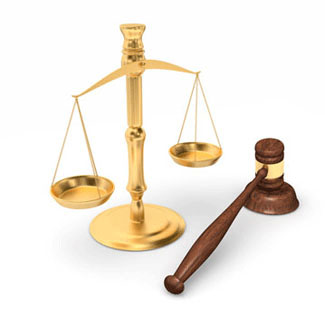 Throw Out Johnson's Baby Powder and Buy Cornstarch Instead
Cosmetics and toiletries made from cornstarch is a simple solution to a potentially complex and deadly problem
Tuesday, August 11, 2020 - As more and more companies switch from talc to cornstarch as the base for their cosmetic and toiletry products, consumers wonder if the products they trusted in the past were dangerous and if they now have cancer. Cancer and mesothelioma have a one to two decades-long latency period so hundreds of thousands of Americans may be walking around with undiagnosed cancer. I searched around and found that Mesowatch.com has a list of talc-based cosmetics. If you or a loved one have used any of the following products regularly and for years you should see a doctor for cancer screening. Getting checked before symptoms of cancer become evident is critical to treating and beating cancer in its infancy before it spreads to other organs or the entire body through the bloodstream. Talcum powder cancer attorneys are available for a free consultation with no obligation to file a claim.
The "meso" in Mesowatch stands for mesothelioma, a rare but deadly cancer of the lining of the lungs that eventually makes breathing impossible. Many times mesothelioma is misdiagnosed as other diseases like lung cancer or emphysema. Mesothelioma is the signature disease of breathing asbestos fibers that microscopically lacerate the delicate lining of the lungs called alveoli. Alveoli are critical to proper breathing and they need to be elastic to facilitate inhaling and exhaling. Asbestos inhalation, as well as inhaling other unhealthy fibers found in cosmetic talc products, cause scar tissue to develop and suffocate its victims. Mesowatch identifies that the following products have been found in the past to contain asbestos: "Bauer and Black Baby Talc, Cashmere Bouquet Body Talc, Clubman Talcum Powder, Coty Airspun Face Powder, Desert Flower Dusting Powder, English Leather After Shave Talc, Faberge Brut Talc, Friendship Garden Talc Powder, Mennen Shave Talc, Old Spice Talcum, Rosemary Talc, Yardley Invisible Talc, Yardley Black Label Baby Powder, and ZBT Baby Powder With Baby Oil."
If you or a loved one have used any of these products it is a good idea to throw them away and to replace them with a similar product that contains cornstarch. Doctors are advising patients to avoid talc-based powders and cosmetics as they may cause cancer or mesothelioma. Replacing products such as Johnson's Baby Powder is as easy as throwing your baby powder out and replacing it with cornstarch for unlimited use everywhere on the body. If you need more evidence that talc-based powders and cosmetics may not be safe, Johnson & Johnson has discontinued selling the iconic Johnson's Baby Powder made from talc throughout the United States and Canada. That move comes recently after an appeals court upheld a jury verdict that awarded 22 women with ovarian cancer $2.69 million, the statutory maximum amount of punitive damages. Cornstarch prevents chafing and absorbs moisture so it can be used after a shower or to safely diaper a baby. Shoppers are urged to look for products that highlight the "talc-free" label alerting consumers that they are made from cornstarch.