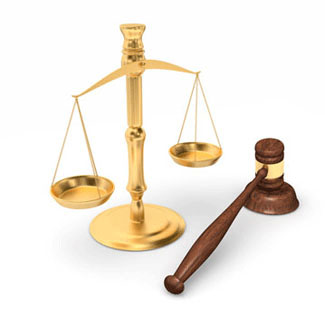 30 Plaintiffs Selected for Johnson's Baby Powder Ovarian Cancer Bellwether Trial
Many repetitive court procedures streamlined in Federal multi-district litigation.
Thursday, July 30, 2020 - Talcum powder ovarian cancer trials filed in the Federal Court system throughout the United States have been organized into a multi-district litigation (MDL) to avoid duplication of repetitive processes. Approximately 16,000 individuals, represented by a handful of Johnson's Baby Powder Cancer Attorneys, have similar ovarian cancer claims like having used Johnson's Baby Powder regularly for their entire lives for feminine hygiene. Thousands of additional cases pending against the company have been brought by individuals that allege using Johnson's Baby Powder caused them to inhale deadly asbestos-laced talc causing mesothelioma, a form of cancer of the lining of the lungs and leading to eventual suffocation. Talcum powder cancer lawsuit attorneys continue to offer a free consultation before filing a claim.
Rather than duplicate expert witness testimony regarding the science surrounding talcum powder Federal Court Judge Freda has selected a pool of 1000 very similar cases. Both sides have selected 10 cases each to present, and the judge will select 10 of her own. These 30 plaintiffs will represent a bellwether trial that will guide all future Johnson's Baby Powder Cancer litigation and also could have an impact should Johnson & Johnson choose to offer a settlement in the future. The trial is being expedited and could start as early as the second quarter of 2021. Attorneys for all 30 bellwether trial plaintiffs are gathering individual client's medical records to be presented by a late September 2020 deadline. According to AboutLawsuits, "These claims will go through a detailed case-specific discovery process over the coming months, including depositions of plaintiffs and their healthcare providers, which must be completed by January 29, 2021."
The current bellwether Johnson's Baby Powder Cancer MDL is an extension of Daubert Hearings conducted by the judge back in July of 2018 when dozens of potential expert witnesses for both the plaintiff and defense were questioned and their talc asbestos testing methodology scrutinized. Both sides claimed victory as the judge determined whether or not certain expert witness testimony could be presented going forward and which were scientifically inadequate.
Yahoo Finance reported: "U.S. District Court Judge Freda L. Wolfson has ruled that scientific and medical experts proposed by the plaintiffs' steering committee are qualified to testify regarding the link between genital talc use and ovarian cancer." One expert witness that we may be hearing from is Georgia-based microscope researcher Dr. William Longo. Dr. Longo has testified in several Johnson's Baby Powder ovarian cancer trials in the past and has certified under oath at trial and then again in sworn testimony before Congress, that he has found asbestos, a known and deadly carcinogen, in samples of Johnson's Baby Powder procured unopened from collectors over the internet and those manufactured recently from store shelves. The judge ruled that Dr. Longo's testimony is admissible at trial however, plaintiffs will not be able to present studies from the past that indicate that talc or asbestos that enters the body through the vagina could necessarily be the cause of ovarian cancer.