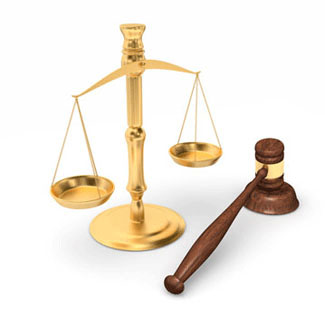 The US FDA Considering Cosmetics Industry Oversight
If a bill before Congress is passed and approved the FDA could be responsible for testing cosmetics for asbestos and other harmful substances and demand recalls if necessary
Thursday, February 13, 2020 - For decades, the cosmetics industry has been self-policing and trusted to disclose any dangerous substance in its makeup and toiletry products. This trust may have abused as asbestos, a well-known cancer-causing substance is showing up in talc-based cosmetic products that are tested. As a result of cosmetic asbestos testing, and industry leader Johnson & Johnson's failing to adequately test for the presence of asbestos in Johnson's Baby Powder talc, the FDA is taking another look and considering taking over regulation of the cosmetics industry. According to the Environmental Working Group (EWG), "Rep. Frank Pallone, D-N.J., chairman of the powerful House Committee on Energy and Commerce, has introduced legislation that would give the FDA the power to review controversial chemicals used in cosmetics and determine whether those ingredients are safe, safe at certain levels or unsafe. The bill also gives the FDA the ability to recall and stop the production of products that pose serious health risks to consumers, including those where asbestos has been found." Talcum powder cancer lawsuits are handled by top national attorneys with vast experience with medical litigations and offer a free consultation with no obligation to file a claim.
Since the 1950's consumers have been aware that asbestos, a mineral that is mined naturally from the earth, was carcinogenic and that every product containing the substance would be taken off of the market. Construction materials like drywall, home insulation, and cement contained asbestos because of its fire protection and lightweight properties. There is a chance, however, that asbestos was never removed from cosmetics products and baby powder that millions of people use daily and that the general public has been exposed to a constant dosage of the cancer-causing substance.
Consumer watchdogs at the Environmental Working Group (EWG) have issued an alert warning that high levels of asbestos have been found in a certain talc-based eye shadow sold as part of children's makeup. Independent laboratory tests commissioned by EWG found that "every gram of the eye shadow in the Princess Girl's All-in-One Deluxe Makeup Palette tested contained more than 4 million asbestos fiber structures. The toy makeup palette is marketed by IQ Toys and was available on the company's website and Amazon and eBay."
The current warnings come in the wake of other cosmetics products sold to teenagers at Clair's stores contained asbestos also. EWG is advising parents to avoid children's makeup products altogether or to make sure that the one they purchase does not contain talc. Talc can be cross-contaminated with cancer-causing asbestos when blasted from open-pit mines adjacent to talc mines. Once contaminated it is impossible to remove asbestos from talc and experts agree that there is no safe level of asbestos. Of particular concern is the frequency with which baby powder and cosmetics products are used. Some people dust their infants several times every day with each diaper change exposing the child and themselves also to accumulating levels of asbestos. Children that are exposed to asbestos as infants may not show symptoms of mesothelioma, a rare form of cancer of the lining of the lungs and asbestos signature disease, for two or three decades after the exposure.