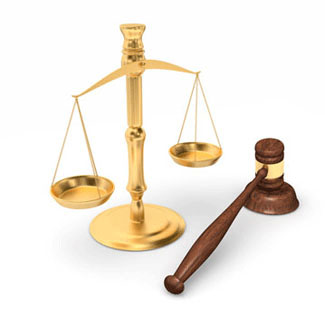 Johnson & Johnson's $4.7 Billion Appeal Faces New Hurdles
There have been significant developments that could affect the outcome of the appeal of one of the largest jury awards in history
Monday, May 4, 2020 - One of the more financially impactful decisions that Johnson & Johnson faces in the coming days is whether or not a Missouri appeals court will grant the company's request to reverse a $4.7 billion verdict and jury award rendered against them last year. In a 2018 talcum powder cancer lawsuit, 22 women claimed that they developed and were suffering from ovarian cancer as a result of a lifetime of using Johnson's Baby powder on the peritoneal region of their bodies for the purpose of feminine hygiene. Attorneys for Johnson & Johnson argued that the verdict should be overturned on administrative grounds because each plaintiff has different stages of cancer and each hail from different backgrounds where they each may have been exposed to other carcinogenic contaminates at home or at work, a strikingly strong argument. In addition, Johnson & Johnson recently won a similar trial when the plaintiff could not prove that her ovarian cancer was not potentially due to having endometriosis. In December of 2018, Johnson & Johnson lost its first motion to appeal the record-setting jury award prompting the company's leader to tell reporters at CNBC that he remained confident that the appeals court would overturn the jury's decision and that studies proved his talc was pure and "asbestos-free". The Times reports, "Alex Gorsky, the chief executive of Johnson & Johnson, told CNBC on Monday that, based on "thousands of studies," the company "unequivocally" believes that its talc does not contain asbestos."
Since then the purity of Johnson & Johnson's talc has come under fire because the testing methods the company used for decades may be insufficient to find asbestos fibers and also because the company just didn't look very hard. CEO Gorsky's statement of "unequivocally believing that talc does not contain asbestos," was contradicted by independent tests conducted by the US Food and Drug Administration, found asbestos fibers and other harmful contaminants known to be a carcinogen and possibly responsible for causing cancer such as mesothelioma, in unopened bottles of Johnson's Baby Powder.
All this was happening parallel to Daubert hearings in New Jersey that started in July of 2019 and recently concluded over the validity of expert witnesses that were offering similar scientific testimony over and over in every talcum powder cancer trial. In order to put an end to the skepticism over the credibility of certain expert testimony, Federal Judge Freda Wolfson decided in a New Jersey court that over 12,000 talcum powder/ovarian cancer sufferer's lawsuits may proceed to trial. In the decision, Judge Wolfson concluded that expert testimony where scientific tests proved not only that Johnson' Baby Powder contains asbestos, but also that such powder can enter the ovaries through the vagina when applied regularly and over a period of many years for hygienic purposes, may be presented to juries. In addition, the US FDA is in the process of insisting that the entire cosmetics industry use more sensitive asbestos testing methods such as the liquid separation method to enhance their ability to find asbestos in talc and screen out the product that may be contaminated.