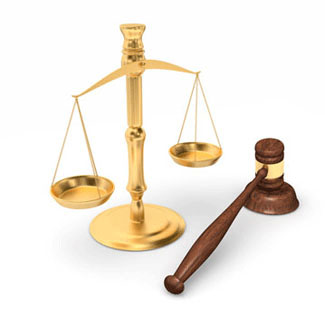 The FDA's Finding No Asbestos In Cosmetics Is Great News For Consumers
The FDA's random testing of cosmetics for asbestos has prompted the self-regulating cosmetics industry to remove products that contain asbestos
Tuesday, October 26, 2021 - The US Food and Drug Administration (FDA) announced some much-needed good news the other day when the consumer product approval agency told the press they had tested fifty items of retail cosmetic products and found no trace of asbestos. Testing cosmetic products, selected at random times and from randomly selected retail stores every year is a new form of much-needed and overdue oversight by the FDA, which has been criticized for having its head in the sand on testing and regulating the cosmetics industry for the last fifty years. The FDA had been satisfied to take the cosmetics industry's word for it when it came to talc, the active ingredient in millions of cosmetic products and the iconic Johnson's baby powder, as being safe, pure, and asbestos-free. That is until talcum powder cancer victims started coming forward and filing lawsuits accusing Johnson's Baby Powder of causing their insidious terminal illness.
Jurors have held Johnson & Johnson accountable for knowingly selling their asbestos-contaminated talcum powder to mothers to be used on their babies several times per day after each diaper change to help with chafing discomfort. The company is accused of marketing baby powder without a talcum powder cancer warning to African American and obese women in the south after they discovered their talc supply was contaminated with asbestos and probably caused cancer. Even though the cosmetics industry had escaped FDA testing or approval, adverse legal publicity forced the agency to test Johnson's Baby Powder talc for asbestos. In 2020, the FDA found asbestos, a deadly carcinogen, in every bottle they sampled, as did Georgia-based microscope researcher William Longo, a much sought-after plaintiff expert witness in close to 40,000 lawsuits pending against Johnson & Johnson. Johnson's Baby Powder has been withdrawn from sale by the company in all of North America, and the company's CEO Alex Gorky has been forced to resign.
The cosmetics industry has unquestionably gotten the word that the legal community will not tolerate carcinogenic ingredients in their cosmetic products. Retail cosmetic giants and start-up companies alike have switched their makeup and powders ingredients away from talc and towards cornstarch and arrowroot. The FDA's announced that their new annual testing of cosmetic products found not a trace of asbestos. Most US mining companies supplying so-called cosmetic grade talc have been consolidated into overseas operations or sold to companies that use talc for industrial purposes. The FDA first tested cosmetics products in 2020 and found asbestos in seven out of 50 samples, some of which were cosmetics brands sold by Claire's Stores and marketed directly to teenage girls. Had the FDA stood up and taken notice of talcs asbestos problems when the carcinogen was first discovered, millions of cases of talc-related cancer may have been avoided and countless lives may have been saved. Instead, the FDA cowered to the will of the Cosmetics Safety Council and accepted the industry's word that talc was safe, pure, and asbestos-free.
Information provided by TalcumPowderCancerLawsuit.com, a website devoted to providing news about talcum powder ovarian cancer lawsuits, as well as medical research and findings.