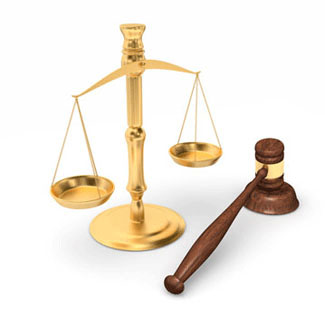 A Law Requiring Talcum Powder Products and Cosmetics To Be Asbestos-Free Would Be a Great Idea
The FDA is getting more involved in asbestos testing of cosmetic products after half a century of ignoring the problem
Thursday, January 23, 2020 - The entire US cosmetics industry has been put on notice that the US Food and Drug Administration (FDA) no longer intends to bury its head in the sand and ignore the hundreds of potentially cancer-causing chemicals including asbestos that makeup and other cosmetics products may contain. On February 4, 2020, the FDA will conduct a public meeting of scientists representing various government agencies and consumer safety organizations to establish standardization in testing cosmetic products for the presence of carcinogens. Although many potentially hazardous substances will be included, the meeting is intended to focus on recommendations for testing talc, the main ingredient in baby powder and women's makeup products that are used by hundreds of millions of people around the world. National talcum powder attorneys are offering a free no obligation consultation to American families and individuals before filing a lawsuit claim.
Until now, the cosmetics industry has escaped the scrutiny of product safety testing from a US FDA that has preferred to turn its head rather than confront the powerful government cosmetics lobby. The FDA only became actively involved after lying dormant for nearly 50 years on the subject of baby powder containing asbestos when juries started awarding plaintiffs with ovarian cancer and mesothelioma hundreds of millions of dollars in punitive damages. The FDA has allowed Johnson & Johnson and the entire cosmetics industry to get away with using an asbestos testing method that is too insensitive to detect microscopic amounts of asbestos in talc, the main ingredient in many makeup products as well as the iconic Johnson's Baby Powder. Once talc is contaminated with asbestos it is impossible to remove and experts agree that this is likely due to talc mines being close to asbestos mines. Johnson & Johnson's scientists have argued that the FDA's testing method is overly sensitive and produces false positive readings by picking up particles such as Tremolite which they claim are not asbestos.
A major aspect of the meeting will be to identify and classify the type of minerals that will be categorized as asbestos and cancer-causing. According to Asbestos.com, several compounds can be considered asbestos. According to the website: "Asbestos refers to six unique minerals - chrysotile, amosite, crocidolite, anthophyllite, tremolite, and actinolite - belonging to the serpentine and amphibole families. Tremolite and actinolite are not used commercially, but they can be found as contaminants in chrysotile asbestos, vermiculite, and talc." These minerals have been banned by over 50 countries around the world but no US government agency has followed suit. Asbestos.com states that all of the above-mentioned minerals can cause "asbestosis, malignant mesothelioma, lung cancer, ovarian cancer, laryngeal cancer, and other serious diseases."
Around 16,000 plaintiffs with ovarian cancer or mesothelioma are waiting for their turn in court alleging that Johnson's Baby Powder contains asbestos that caused their disease. Forcing the cosmetics industry to adopt more sensitive asbestos testing methods could unleash an avalanche of litigation against hundreds of other cosmetics companies including many more against Johnson & Johnson.