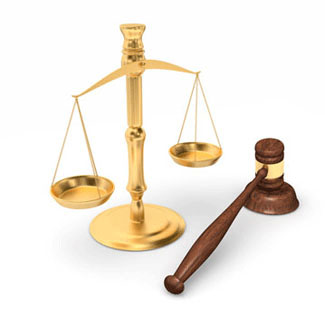 Asbestos Awareness Week Includes Talc This Year
Finding asbestos in consumer products is no longer limited to old buildings and building materials, but now includes thousands of everyday cosmetic products and toiletries like Johnson's Baby Powder
Thursday, April 9, 2020 - The first week in April is Global Asbestos Awareness Week, an annual event created by The Asbestos Disease Awareness Organization (ADAO) to further the public's awareness of products that they may wish to avoid because they are suspected of containing the carcinogenic mineral. Starting in the early 1970s people were told to avoid old buildings where asbestos insulation was sprayed and other building materials as these were the two most likely sources of pure asbestos. Thousands of asbestos miners died from mesothelioma as did residents of nearby neighborhoods where asbestos mine were located from the deadly disease. Asbestos was a problem that was immediately addressed and products were pulled from the market and old buildings were cleaned up or covered. The asbestos problem has been as dormant as the mineral itself for the last 30 years or so and it was not until about three years ago did the monster rear its ugly head once again. Talcum powder cancer lawyers helping families nationwide are offering a free consultation and no obligation to file a lawsuit claim.
2020 could be the most important year yet for asbestos awareness as common, everyday cosmetic products and toiletries have joined the list of products that are suspected of containing asbestos and causing cancer. And the list is growing. As recently as last month, barbers and beauticians were put on notice that Clubman Talc, a staple product found in thousands of barber and beauty shops around the country was on trial for causing a barber's mesothelioma. The plaintiff alleges that dusting each finished customer with Clubman Talc caused him to inhale asbestos particles all day long, every working day for decades and caused his disease. Executives at Clubman testified that the company never tested its products for asbestos.
Talc is a naturally occurring mineral that is mined near asbestos mines throughout the world and the US FDA has found asbestos in talcum powder and women's and teenager's cosmetics. The alarm bells are now sounding that all consumers should be aware that cosmetics companies may have covered-up what they knew, suspected, or should have known about their product's asbestos contamination and as a result, millions of trusting consumers are suffering from or have died from mesothelioma and other asbestos-related cancers.
The US Food and Drug Administration (FDA) has found asbestos in common talc-based cosmetics that it tested in such a high percentage of its tests that the Agency may now be about to seize control of the cosmetics industry and force a stricter measure of asbestos testing on products like cosmetic finishing powders, makeups, eye shadow powder and the like before it can be approved for sale to the public. Also, Johnson's Baby Powder has tested positive for asbestos by the FDA and the company voluntarily removed 33,000 bottles of baby powder from retail shelves. Plaintiffs have successfully sued Johnson & Johnson for failing to warn consumers that their product could lead to developing mesothelioma when used as directed. Plaintiff expert witnesses such as Georgia microscope researcher Dr. William Longo have also identified asbestos in factor-sealed bottles of Johnson's Baby Powder procured over the internet from collectors.
For more information about Asbestos Awareness Week, please visit https://www.asbestosdiseaseawareness.org