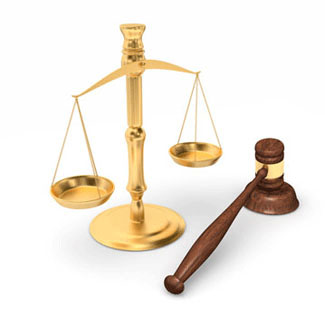 Leading Talcum Powder Cancer Attorneys Offer Free Case Review
Attorneys with the most talcum powder ovarian cancer trial wins are helping women and families nationwide; Onder Law attorneys offer free, no-obligation talcum powder cancer attorney consultation
Monday, April 8, 2019 - Maybe you've heard rumors in the past about a possible link between talcum powder and increased rates of ovarian cancer. Perhaps you have heard news reports about record settlements won by talcum powder cancer attorneys on behalf of women harmed by ovarian cancer. But likely you also read that this was a case of "junk science" or an unproven allegation. In the face of decades of scientific research proving a link between talcum powder and cancer, Johnson & Johnson has vehemently argued its talc products are safe. For decades, the reputation of this health products giant has depended on the sterling image of Johnson's Baby Powder as safe enough for baby, every single day.
But if it were true that talcum powder was not carcinogenic, then why would Johnson & Johnson have a budget for advertising the slogan "Our Talc is Safe"? An entire website, "Facts About Talc," is dedicated to making the case to the public that talcum powder products are safe for routine use. Contained within this website are statements in the present-tense--talc "is" safe. However, the allegations made in court hinge on the fact that talcum powder products have not always been safe, and that Johnson & Johnson knew the risk the whole time.
In December of 2018, Reuter's published a lengthy expose which carefully reconstructed J&J's internal and external approach to talcum powder safety since 1970. The groundbreaking piece, which cause a significant dip in J&J shared, revealed the contents of multiple internal company memos and documents that had become public through discovery in recent lawsuits by talcum powder cancer attorneys. The documents paint a clear picture: company executives directed considerable worry, energy, and resources toward concealing the connection between talcum powder use and higher rates of cancer diagnosis.
One aspect covered in the December article is the disconnect between results of raw talc testing and the reports made public by the company. On numerous occasions, raw talc used by J&J was found to contain asbestos, a known carcinogen--yet the company excluded these particular reports from those sent to the FDA. Today, J&J argues it later disproved its internal test results, but this says nothing about the positive tests conducted at independent institutions such as Harvard University and the University of Minnesota. A smoking gun revealed among the documents is a markup of J&J external communications, where a reference to the notion that talc has "always" been safe is removed. The editor changed the sentence to use the present tense term "is", noting "We can't say 'always'," in reference to the safety of talc.
A close read of the "Talc is Safe" website also reveals a very careful use of words that imply but never clearly say talcum powder products have always been safe. Also of note on this website is the choice to present only a small portion of talcum powder cancer research; many important studies are omitted from mention, ostensibly because they lead to undesirable conclusions. The website should be read as advertising--a carefully-curated selection of words and references that paint a very deliberate picture.
Talcum powder cancer attorneys are committed to helping women and families harmed by this dangerous product to seek the compensation they deserve. J&J is currently facing more than 12,000 talcum powder cases in United States courts.
Information provided by TalcumPowderCancerLawsuit.com, a website devoted to providing news about talcum powder ovarian cancer lawsuits, as well as medical research and findings.