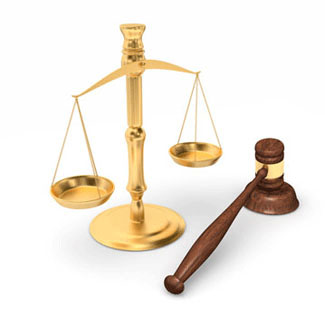 Texas Lawmaker Who Wrote The Texas Bankruptcy Law Regrets Doing So Because Of What It Has Become
The Author of the Texas Two-Step tells us that the business-friendly Texas bankruptcy law has been dubiously interpreted and misused to shield profitable companies from legal liabilities
Monday, June 13, 2022 - Much is being written criticizing Johnson & Johnson's use of the controversial bankruptcy maneuver called the Texas Two-Step to circumvent the legal system. More than 38,000 talcum powder lawsuits alleging the company failed to warn customers that their iconic brand of talcum powder causes cancer are on hold. Johnson's Baby Powder, marketed for use on babies, contains asbestos and may cause cancer. A federal appeals court is deciding whether or not to agree with a New Jersey judge's decision to allow the bankruptcy of only Johnson & Johnson's talcum powder legal liabilities and not the income or earnings they have made from selling the product for nearly a century. Talcum powder cancer lawyers, scholars, and Congressional lawmakers are aggressively fighting the bankruptcy. They say that bankruptcy laws are not intended to allow a profitable company the ability to shield its assets from legal liabilities stemming from personal injury or wrongful death lawsuits. Steven Wolens, the Texas lawmaker who wrote the bill that later came to be known as the Texas Two-Step, was clear that had he known he would never have written the bill. Wolens told the Financial Times that the law has been "dubiously interpreted" and misused." "Had we known in 1989 that provisions could be dubiously interpreted for entities to avoid known liabilities such as those causing severe and permanent injuries and deaths, it would never have passed with the 'Texas two-step' provision. Never, never, never," said Steven Wolens, a former Texan lawmaker who wrote the bill," FT reports.
Despite the opinion of the bill's author, U.S. Bankruptcy Court Judge Michael Kaplan stands by his decision to allow LTL to enter bankruptcy as doing so affords plaintiff's the best chance of receiving a fair and timely settlement. It is obvious that even if the lawsuits were grouped by the 100, it would take decades for them to be processed through the court and create a terrible burden on the justice system. On February 28 of this year, Judge Kaplan ruled to allow the spinoff of LTL management funded with $2 billion and the legal liabilities stemming from Johnson's Baby powder cancer lawsuits. Judge Kaplan defended his decision by saying that the bankruptcy court was the best forum to address the plaintiffs' concerns. "The Court is aware that its decision will be met with much angst and concern. The Court remains steadfast in its belief that justice will be best served by expeditiously providing critical compensation through a court-supervised, fair, and less costly settlement trust arrangement," he said in his decision, according to Pharmalive.com. Johnson's Baby Powder is thought by plaintiffs to cause ovarian cancer when used regularly for feminine hygiene and mesothelioma, a cancer of the lining of the lungs when regularly inhaled. The Food and Drug Administration tested Johnson's Baby Powder and found asbestos, forcing the company to discontinue selling it in Canada and the United States.">
Information provided by TalcumPowderCancerLawsuit.com, a website devoted to providing news about talcum powder ovarian cancer lawsuits, as well as medical research and findings.