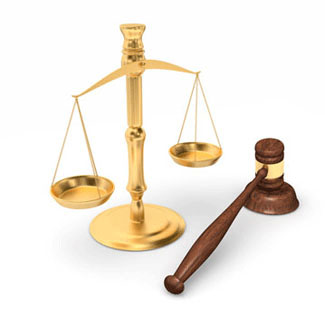 Cosmetic Labels Could Include a Talc-Free Designation
Johnson & Johnson pointed out that consumer demand for talc-based cosmetics has waned and that a new formulation is necessary to restore confidence
Tuesday, June 23, 2020 - America is slowly waking up to the ticking time bomb that women's cosmetics and common baby powder could cause cancer. Talc, the main ingredient in many types of cosmetics like eye shadow and blush is believed to possibly be contaminated with asbestos, a known carcinogen. The Food and Drug Administration (FDA) and several independent microscope testing labs have tested and found asbestos and other cancer-causing fibers in samples of cosmetics taken from department store shelves and also in bottles of Johnson's Baby Powder made from talc. As a result of the negative publicity surrounding recent talc/cancer trials where plaintiffs have accused Johnson's Baby Powder of causing ovarian cancer or mesothelioma, Johnson & Johnson has discontinued selling Johnson's Baby Powder and several cosmetics brands have discontinued selling talc products and are in the process of replacing them with corn starch, a cheaper, safer and just as an effective ingredient as talc for smoothness and absorption. So many are making the switch that marketing experts are predicting that the phrase "talc-free" will be the new cosmetics industry marketing catchphrase, and will be highlighted on cosmetics packaging to reassure consumers that their health and safety have been taken into account. According to Glossy.co, "In 2019, 31% of U.S. color cosmetics brands included talc-free claims, up from only 7% in 2016, according to Lauren Goodsitt, a senior global beauty analyst at Mintel."
Other companies like Revlon and Johnson & Johnson continue to insist that their cosmetics and toiletry products that contain talc are safe, pure, and asbestos-free rather than make the switch to cornstarch, although Johnson's Baby Powder has come in a cornstarch variety since 1980. Glossy reports that Revlon will offer a talc-free alternative but continues to defend the purity of its talc supply. "Revlon products are formulated and tested according to the highest safety and quality standards. We have removed talc from our body products, and in our products containing talc, Revlon only uses cosmetic grade talc that has been certified asbestos-free." Talcum powder cancer lawsuit attorneys have filed thousands of claims on behalf of american's suffering from talcum powder asbestos cancer and offer a free consultation.
The claim that a company's talc supply is asbestos-free is impossible. Researchers have said that asbestos fibers are either found or they are not found. Johnson & Johnson have never found asbestos in talc mainly because of the microscopically-small sample sizes required by the testing protocol the cosmetics industry adopted since their possible asbestos problems came to light in the early 1970s. Today's microscope researchers use a testing method of separating one mineral from another and can analyze larger samples increasing the odds of finding the carcinogen.
Some researchers have testified that using this more advanced method yielded asbestos in nearly every sample tested. Georgia-based microscope researcher Dr. William Longo recently testified before the US Congress, and also at a Daubert hearing in New Jersey, that he has repeatedly tested and found asbestos fibers in nearly all of the samples he has used including Johnson's Baby Powder. Dr. Longo told lawmakers that the LSM method of testing for asbestos fibers, is "2100 to 3100 times more sensitive than those used by industry and the FDA contract laboratory. Using HLS approximately 65% of the cosmetic talc samples we have analyzed, have been positive for amphibole asbestos."