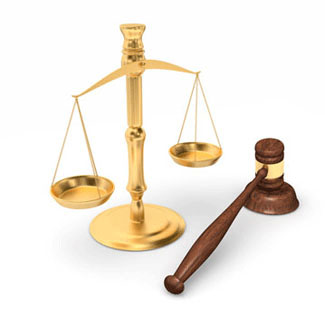 Appeals Court Bankruptcy Ruling Will Change The Landscape of Future Mass Tort Litigation
The legal community is awaiting what could be the most important legal ruling in a generation or at least the most important since the initial bankruptcy court was established
Monday, June 6, 2022 - Johnson & Johnson is attempting to shelter its $400 billion cash-rich parent company from nearly 40000 women who claim that their talcum powder cancer was due to using Johnson's Baby Powder for feminine hygiene. Johnson & johnson is accused in many of the talcum powder lawsuits of repurposing and redirecting their marketing of baby powder and Shower to Shower body deodorant to African American women after learning that asbestos was carcinogenic in the early 1970s. A federal judge in New Jersey granted Johnson & Johnson's request to bankrupt its LTL management talc liability spinoff company, however, the ruling is currently under appeal. Plaintiff attorneys, legal scholars, and US lawmakers are vehemently opposed to the financial maneuver because it would deny plaintiffs their right to pursue justice through the legal system. It would also deny millions of future victims the ability to sue a company for the injuries and deaths they may suffer from using its products. The case was moved to the front of the line and a decision is being expedited. The Federal bankruptcy judge Michael Kaplan told reporters that he knew that his decision would be unpopular, however, that the bankruptcy court would be the plaintiff's best chance at receiving a decent settlement promptly. Many ovarian cancer victims have a short time to live and may feel pressured to accept a low-ball offer. Others have died already and their estates have picked up their lawsuits, which are on hold until a final talc bankruptcy decision is rendered.
Legal scholars think that the $2 billion that the company deposited into LTL management is inadequate to settle the 40,000 or so claims against the company for personal injury and wrongful death and that it would take at least $12 billion given the previous settlement amounts. According to Bloomberg, "Months before putting one of its units into bankruptcy, Johnson & Johnson offered $4 billion to settle with victims of its talc-based powder -- twice the amount it's now proposing to pay through a forced resolution, according to people familiar with the matter." Johnson & Johnson has discontinued selling baby powder in North America but continues to profit from worldwide talcum powder sales in Europe, Asia, and India. The $4 billion settlement would go toward both current and future talcum powder health claims. Some say a more equitable solution would be to require Johnson & Johnson to add its worldwide talcum powder business, revenues included, into LTL management and liquidate it. The proceeds of the liquidation would be put into a trust to pay talcum powder health claims. Johnson & Johnson's talc supplier Imereys Inc., did just that when they bankrupted their North American talc mining operations and liquidated the company to an industrial user of talc. Scholars say that the $4 billion proposed settlement would not even cover a plaintiff's economic losses let alone provide for a punitive damages award, precisely what Johnson & Johnson may be trying to accomplish with the bankruptcy scheme.
Information provided by TalcumPowderCancerLawsuit.com, a website devoted to providing news about talcum powder ovarian cancer lawsuits, as well as medical research and findings.