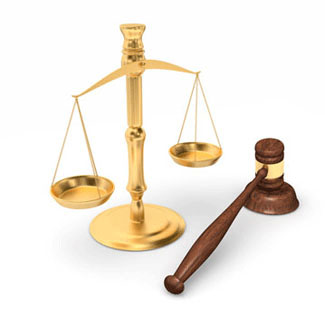 Johnson & Johnson Will Stop Selling Johnson's Baby Powder in the United States and Canada
The company may replace its talc-based baby products with cornstarch which is cleaner, safer and works better
Wednesday, May 20, 2020 - Johnson & Johnson will stop selling Johnson's Baby Powder in the United States and Canada due to what the company describes as a lack of demand caused by an avalanche of misinformation. "Demand for talc-based Johnson's Baby Powder in North America has been declining due in large part to changes in consumer habits and fueled by misinformation around the safety of the product and a constant barrage of litigation advertising," a company spokesperson told Reuters. Reuters own investigations claim that Johnson & Johnson executives have known since as early as 1971 that their talc supply could be contaminated with asbestos, a known carcinogen. The allegation is based on " Internal company records, trial testimony and other evidence show that from at least 1971 to the early 2000s, the company's raw talc and finished powders sometimes tested positive for small amounts of asbestos," according to Reuters. Medical experts contend that there is no safe level of asbestos and that once a supply of talc is contaminated with the carcinogen, there is no way to remove it all.
In 2019 the US Food and Drug Administration (FDA) hired an independent testing lab which found asbestos in bottles of Johnson's Baby Powder taken from store shelve of a major American retailer, prompting an announcement of the findings and Johnson & Johnson to recall the entire 33000 bottle lot from which the samples were taken. "The U.S. Food and Drug Administration is alerting consumers of a voluntary recall by Johnson & Johnson of Johnson's Baby Powder after FDA testing has found that a sample from one lot of the product contains chrysotile fibers, a type of asbestos. Consumers who have Johnson's Baby Powder lot #22318RB should stop using it immediately and contact Johnson & Johnson for a refund," according to the FDA. Talcum powder cancer lawyers offer a no obligation free consultation for people suffering from Ovarian Cancer and Lung Cancer due to talcum powder use.
Johnson & Johnson's dramatic withdrawal of its iconic baby powder from store shelves across the nation comes as its sole talc supplier Imreys SA announced earlier this week that it would be auctioning its entire group of bankrupt North American talc-mining subsidiaries Imerys Talc America, Imerys Talc Vermont, and Imerys Talc Canada, divisions. The sale could be worth billions of dollars however, financial experts believe that the company's parent Imerys SA will simply buy them out, the proceeds to be placed into a trust to compensate cancer victims that have filed roughly 14,000 lawsuits against them and Johnson & Johnson as co-defendants, as well as provide a base of capital to compensate future ovarian cancer and mesothelioma victims. Imreys SA placed its North American division into bankruptcy protection last year after the company was threatened with collapse under the weight of several multi-million and some multi-billion dollar jury award given to plaintiffs that alleged using Johnson's Baby Powder regularly over many years caused them to develop ovarian cancer and mesothelioma, a rare cancer of the lining of the lungs linked with asbestos inhalation.
Close to 20,000 cases against Johnson & Johnson are pending for 2020 and beyond, many of which have been consolidated into multi-district litigation to streamline discovery and other pre-trial procedures.