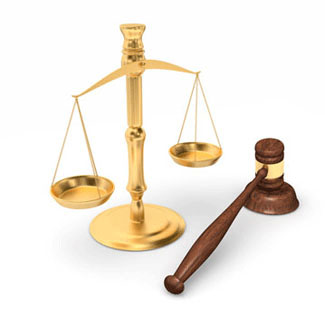 Calgary Woman Files Talcum Powder Lawsuit
Cancer Left Her Unable to Have Children
Tuesday, September 17, 2019 - A Calgary woman filed a talcum powder lawsuit against Johnson & Johnson this week, joining more than 14,000 other plaintiffs in seeking damages for cancer diagnoses after using J&J talc-based products. While the plaintiff has chosen to remain anonymous, news sources such as the Calgary Sun have reported her attorney to be Clint Docken. Docken's plaintiff is seeking class status for all women who have been harmed by talc-based body products made by the New Jersey manufacturer.
The plaintiff, who used J&J's Shower-to-Shower from age 13 to 36, was diagnosed with ovarian cancer in the 1990s. Large tumors were detected in her ovaries, and she was forced to undergo multiple surgeries. First, surgeons endeavored twice to remove the tumors. Ultimately, she was forced to undergo a complete hysterectomy to completely remove the cancerous tissue. She alleges she was left disfigured and unable to have children as a result of the surgeries. She is now seeking $11 million in general and punitive damages through her talcum powder lawsuit against J&J.
While her diagnosis and surgeries took place in the 1990s, the plaintiff did not learn of the talc-cancer connection until 2017. A news article on the subject brought the topic to her attention, and she learned that thousands of women (mostly in the United States) had already filed claims against the global pharmaceutical giant. In fact, a number of women had already won significant damages by the time she made the connection, from Gloria Ristesund's $55 million win in St. Louis in 2016 all the way up to the $4.7 billion in damages awarded to 22 women by a St. Louis jury in July of 2018.
The talcum powder lawsuit filed in Calgary alleges Johnson & Johnson has long since known its talc-based body products (Shower to Shower and Johnson's Baby Powder) are dangerous for perineal use and may contain asbestos. The claim states the company had a duty to warn consumers; to this day, J&J officials insist their talc products are safe. Specifically, the legal action alleges J&J knew the talc products contained a known carcinogen which the World Health Organization classifies as unhealthy in any amount of exposure.
The first indication of a link between the use of talc in the genital region and ovarian cancer was in the 1970s when intact talc particles were found in cancerous ovarian tissues. Then, in the 1980s, a Harvard researcher by the name of Dr. Daniel Cramer, released findings of a study indicating women who use talc products face a higher risk for ovarian cancer. Dr. Cramer, who is also a professor at Harvard's School of Medicine, released a second study in 2016 confirming a 33% higher risk of ovarian cancer from using baby powder for perineal dusting on a long-term basis.
The claim filed in Calgary is the first representing women in Alberta or Canada at large, but a multidistrict litigation is underway in New Jersey for thousands of plaintiffs. Currently, talc is not regulated in cosmetics in the United States, though it has been banned in Europe as a safety precaution.