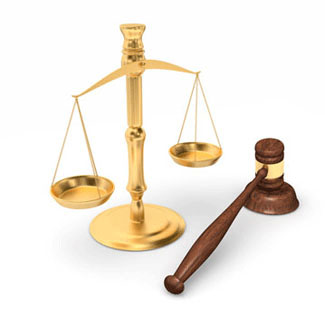 Cosmetics Like Women's Everyday Makeup May Be Contaminated With Asbestos
Women should consider switching their baby care and makeup products to those labeled "talc-free"
Thursday, September 10, 2020 - Women that I have talked with are shocked to learn that their cosmetics and baby care products might contain asbestos, a known carcinogen. They are equally astounded that the cosmetics industry regulates itself, and the products they are using never underwent FDA testing. Women use baby care and facial cosmetics every day, sometimes several times per day, and could be inhaling a significant amount of asbestos over time. Smell your makeup or baby powder means you have inhaled talc and possibly asbestos with it. Women also use Johnson's Baby Powder for feminine hygiene after and in between showering causing women to develop ovarian cancer. Asbestos causes mesothelioma cancer of the lining of the lungs misdiagnosed as emphysema. Both conditions cause a person to gradually lose the ability to inhale and exhale as the healthy, elastic alveoli tissues on the outer surface of the lungs are transformed with inelastic scar tissue.
Johnson & Johnson has argued that they have tested their talc supply for asbestos and have never found any. Critics and plaintiff lawyers counter that the company used an asbestos testing method that test microscopically small sample sizes. When more thorough methods are used by scientists like Georgia-based microscope researcher Dr. Willimam Longo, they found asbestos almost every time and once contaminated, always contaminated. There is no safe amount of asbestos inhalation and there is no way to remove asbestos from talc. The FDA also has found asbestos in the talc taken from Johnson's Baby Powder. Talcum powder cancer lawyers offer a free no obligation consultation to families and individuals diagnosed with cancer from Johnson and Johnson baby powder and Shower to Shower prolonged use.
In December 2019, the United States House Oversight and Reform Subcommittee held a hearing and interviewed scientists, a doctor, and a patient after the FDA announced that they had found asbestos in Baby Powder. The US Food and Drug Association (FDA) is looking into the connection between using facial makeup and developing lung cancer, mesothelioma to be more precise. "Talc has many uses in cosmetics and other personal care products. For example, it may be used to absorb moisture, to prevent caking, to make facial makeup opaque, or to improve the feel of a product," according to the FDA. The FDA is looking to develop more stringent asbestos testing methods to be enforced on the cosmetics industry "specifically, testing methodologies, terminology, and criteria that could be applied to characterize and measure asbestos and other potentially harmful elongate mineral particles (EMPs) that may be present as contaminants in such products," the FDA said.
Johnson & Johnson has ceased selling Johnson's Baby Powder in North America and continues to claim that their product is safe and pure. Johnson & Johnson tested the same bottles of baby powder talc and said that found no asbestos, "except for the asbestos that must have come from the old air conditioner in the testing room." If you have used Johnson's Baby Powder regularly over the years for any reason and have developed cancer, you may have a reason to file a claim against the company.