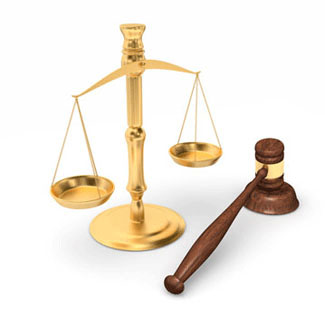 A Former US Attorney General Advocates For Women With Ovarian Cancer
The US Supreme Court will decide whether or not to overturn a $2 billion jury award
Wednesday, April 21, 2021 - Former US Attorney General John Ashcroft and his wife have penned an article recently published in St. Louis Today.com that details most of the reasons why jurors have found in favor of plaintiffs in talcum powder cancer lawsuits against Johnson & Johnson for allegedly causing their ovarian cancer. In his open letter, Mr. Ashcoft tries to make his case that the US Supreme Court should uphold the Missouri Court of Appeals decision that awarded 22 women with ovarian cancer around $250 million each in compensatory and punitive damage. The Missouri Appeals Court upheld the jury's verdict but reduced the damages by approximately half, from around $4 billion to about $2 billion in total. 17 of the 22 jurors award was reduced because they resided in a different state than Missouri.
Johnson & Johnson's Supreme Court argument centers on the problematic concept of trying 22 plaintiffs in one court case and that their 14th Amendment right to a fair trial has been violated. The company will argue that each of the 22 plaintiffs should have separate trials as they had different personal medical histories, different family medical histories, and worked, and lived in different environments. Each plaintiff's cancer was in a different stage and each used Johnson's Baby Powder differently and for a different number of years.
Mr. Ashcroft focuses his arguments instead on the deception that Johnson & Johnson has created to sell what the company knew was asbestos-laced talcum powder for over 50 years. According to Mr. and Mrs. Ashcroft, Johnson & Johnson has given consumers the impression of being a mom-and-pop, family-owned, and operated business with products that are safe enough for a baby. Ashcroft accuses Johnson & Johnson of a conspiracy of hiding the truth about their knowledge of their talc supply containing asbestos, as has been disclosed in company correspondence dating back to 1971 when the company admitted knowing about the carcinogen. Ashcroft points to the efficacy of the decisions rendered by "the unanimous collective conclusions and wisdom of a Missouri trial court jury, a Missouri appellate court, and the Missouri Supreme Court," in finding for the plaintiffs as being one of the overriding reasons the Supreme Court should side with the plaintiffs.
Finally, Ascroft makes his most compelling argument by citing the three separate court judged who had admonished Johnson & Johnson each time for its reprehensible behavior. "The panel of appellate judges unanimously declared that Johnson & Johnson engaged in years of cover-ups and denials about the dangers of talc use. It said J&J hid the potential contamination of its powder products with asbestos "because of an evil motive or reckless indifference."
More than 25,000 women and men with ovarian cancer or mesothelioma have filed lawsuits accusing Johnson & Johnson of failing to disclose what they knew about Johnson's Baby Powder cancer. The company has doubled the cash reserves for paying such claims of settling out of court from $2 billion to $4 billion. The decision of the Supreme Court could influence the company to attempt to settle most of the cases before going to trial.