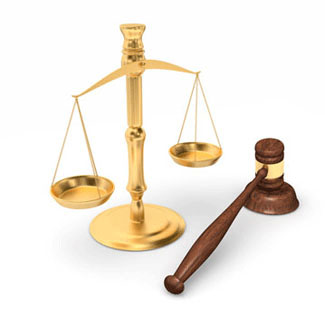 Expert Scientific Witness Testimony Could Dominate 2021 Johnson's Baby Powder Cancer Trials
Experts will certainly testify that talcum powder containing asbestos
Wednesday, February 17, 2021 - Johnson & Johnson has benefitted from the delay in Johnson's Baby Powder Cancer trials forced upon the courts by complying with Covid-19 social gathering restrictions. Those restrictions are easing, and Johnson's Baby Powder trials could begin again soon.
Forcing cosmetics manufacturers to apply more strict asbestos testing methods to their talc-based products is at the center of Johnson's Baby Powder and talcum powder in general, cancer controversy. The FDA has had their collective heads in the sand and failed to test talc for asbestos for nearly a century. In the early 1970s, asbestos was discovered to be carcinogenic and cosmetic companies like Johnson & Johnson knew, as per an internal company memorandum, that they had a problem. The FDA not only did not test talc for asbestos pre-market but also failed to require companies to do their testing. To this day, most cosmetics companies have never done their talc asbestos testing. They also are fearful of hiring outside independent talc asbestos testing laboratories to do the tests for them for fear of what the scientists may uncover. Talcum powder bottles of Johnson's Baby Powder were tested by the FDA and contained asbestos. Similar results had previously been obtained by Dr. William Longo, PhD, a scientist at Materials Analytical Services, LLC. Dr. Longo has appeared as an expert witness in Johnson's Baby Powder asbestos cancer trials over the past several years where juries have awarded billions of dollars to plaintiffs with ovarian cancer and mesothelioma.
Dr. Longo's thorough asbestos testing method was accepted by a federal judge presiding over Daubert hearings in 2019 that looked into the efficacy of scientific asbestos testing methods. The judge found that Dr. Longo's methods were sufficiently credible to allow his testimony to be put before juries in the upcoming Johnson's Baby Powder Cancer trials and to let jurors decide for themselves.
Another event that speaks to the credibility of Dr. Longo was his introduction to a pane of lawmakers in a recent congressional hearing on talc and asbestos. Dr. Longo was introduced in the most forceful manner possible. "Dr. William Longo is a lab scientist at Material Analytical Services, LLC, which has tested decades of samples of Johnson & Johnson's talc-based baby powder. He will share his disturbing findings with us, detecting asbestos in the majority of Johnson & Johnson's samples that he tested," said Raha Krishnamoorthi, head of the Subcommittee on Economic and Consumer Policy.
According to the Subcommittee hearing, Dr. Longo was brought in to discuss the best methods for determining asbestos in cosmetic talc. Among other things, Dr. Longo told Congress that many other independents asbestos labs had also tested Johnson's Baby Powder for talc and had found asbestos. "AMA Analytical, Forensic Analytical, MVA Scientific Consultants, our lab MAS, and Johnson & Johnson's consultants, Colorado School of Mines, Dartmouth University, McCrone Associates, Rutgers University, the RJ Lee Group, and others have all documented asbestos in Johnson's and other manufacturers' talc products over a decade," he said.