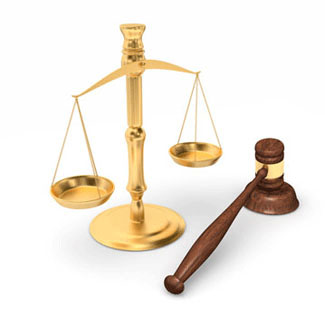 Johnson & Johnson Could Look To Settle All 25,000 Ovarian Cancer and Mesothelioma Cases in 2021
Legal experts focus on two developments in the ongoing Johnson's Baby Powder cancer litigation
Tuesday, March 16, 2021 - The first of the recent action by Johnson & Johnson is the decision to discontinue selling baby powder in North America, where more than 25,000 cases are pending against them that allege using Johnson's Baby Powder caused ovarian cancer or mesothelioma. This action may have been taken to put a limit on future lawsuits related to talcum powder cancer. The company simultaneously increased its reserves for litigation to $4 billion from $2 billion the previous year, and settled the first 1000 cases for $100 million rather than going to court. The steps may indicate that Johnson & Johnson will attempt to settle most of the outstanding cases against them out of court. Bloomberg wrote, "Johnson & Johnson's decision to phase out the talc-based version of its iconic baby powder may signal the company is moving out of litigation-defense mode over allegations the product causes cancer and preparing for a global settlement of almost 20,000 pending claims. The move, characterized by J&J officials Tuesday as a "commercial decision," allows the world's largest maker of health-care products to create a deadline for future claims that the powder causes ovarian cancer and mesothelioma, legal experts say." Talcum powder cancer lawsuits are national lawsuits handled by experienced attorneys with a winning track record litigating against big pharmaceutical companies and offer a free consultation.
The second front on which Johnson & Johnson are fighting is to try and overturn the $2.69 billion jury award to 22 plaintiffs in 2018. Johnson & Johnson has filed an appeal to the US Supreme Court seeking to overturn a $2 billion-plus jury award. In the case, 22 plaintiffs grouped in a mass tort lawsuit alleged that using Johnson's Baby Powder caused them to develop ovarian cancer. Johnson & Johnson attorneys will argue that their Fourteenth Amendment right to a fair trial was violated. They will cite other reasons as well that claim the company was treated unfairly in court. According to Mondaq, "J&J claims that a mass tort trial violates its Fourteenth Amendment right to a fair trial. J&J noted that several jurisdictions such as the Second and Fifth Circuits (along with the Supreme Courts of Texas, Iowa, and Mississippi) have rejected single mass tort trials as prejudicial to the defendants "given the maelstrom of facts, figures, and witnesses." Mondaq wrote. Each plaintiff had a different family history of cancer, worked in different environments, and had different talcum powder usage and many other differences.
JNJ will argue that the Missouri court lacked the jurisdiction as many of the plaintiffs were from out of state. The original jury award of $4.69 billion was reduced to $2 billion in part because 17 of the 22 jurors did not reside in Missouri when they allegedly used the product and developed ovarian cancer. JNJ attorneys cite that other states have rejected similar mass tort cases because a large number of plaintiffs would in itself influence jurors. Also, attorneys will argue that the state laws of each state where a plaintiff resided should take precedent over Missouri rules. The defendants may also argue that the amount of punitive damages violates the statutory limits placed on jury awards in each of the states.