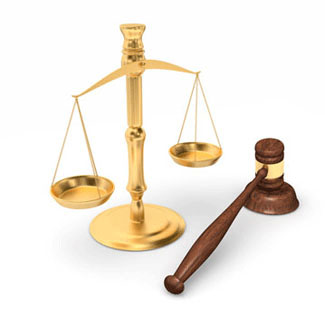 Most Agree The Texas Two-Step Bankruptcy Law Should Be Made Illegal
It is looking more and more unlikely that Johnson & Johnson will be able to shelter its assets from talcum powder cancer legal liabilities
Tuesday, June 21, 2022 - Johnson & Johnson is being sheltered from billions in potential jury awards for plaintiffs with ovarian cancer and mesothelioma, by the controversial Texas Two-Step (TTS) bankruptcy law. With the TTS, a profitable company, in this case, Johnson & Johnson with billions in annual sales and hundreds of billions of dollars worth of assets, can avoid paying out lottery-sized jury awards. Briefly put, Johnson & Johnson had lost about half of around 24 lawsuits that were adjudicated from 2016 until Covid lockdowns struck in 2020 and were forced to pay about $4 billion total in damages. Jurors were appalled at what they heard from plaintiff attorneys about the company's "reprehensively corporate behavior" as the Missouri Court of Appeals Judge put it. Jurors were incensed to hear that Johnson & Johnson had known that asbestos, a known deadly carcinogen, lurked in bottles of Johnson's Baby Powder made from talc as a Reuters investigation pointed out. They were angered to learn that company memos revealed to the public in court made clear the fact that the company not only knew about asbestos being cancer-causing but also deliberately refocused its marketing and advertising towards African American women in the southern US states, a demographic they wrote were less well-informed and not likely to know about the science underlying asbestos contaminating talc potentially leading to cancer. Several Johnson's Baby Powder cancer trials may be allowed to move forward to court later this year and next as Judge Kaplan has voiced his dissatisfaction with the speed at which bankruptcy negotiations are proceeding.
By spinning off their talcum powder cancer liabilities into a separate company, they could file for bankruptcy and delay or eliminate about 40,000 pending talcum powder cancer lawsuits. Johnson & Johnson's Texas Two-Step bankruptcy scheme was approved by New Jersey bankruptcy court judge Michael Kaplan but is currently under expedited appeal. The appeal is supported by plaintiff attorneys, legal scholars, and US lawmakers. Eliminating the Texas Two-Step bankruptcy is also supported by the writer of the bill who told The Financial Times that he regrets ever writing the legislation. "Had we known in 1989 that provisions could be dubiously interpreted for entities to avoid known liabilities such as those causing severe and permanent injuries and deaths, it would never have passed with the 'Texas two-step' provision. Never, never, never," said Steven Wolens, a former Texan lawmaker who wrote the bill." Several members of the US Congress agree and are in the process of drafting legislation that would make the TTS illegal. U.S. Senate Majority Whip Dick Durbin (D-IL), Chair of the Senate Judiciary Committee wrote, "The 'Texas Two-Step' denies the victims their right to make their case in court. And, it can stretch the process of seeking justice out for years while the victims get sicker and die."
Information provided by TalcumPowderCancerLawsuit.com, a website devoted to providing news about talcum powder ovarian cancer lawsuits, as well as medical research and findings.