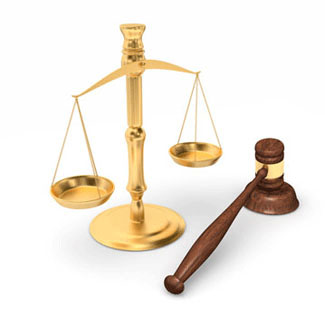 Human Rights Group Claims That Johnson & Johnson Baby Powder Advertising May Have Had Nefarious Motives
An Appeals Court upholding the billion-dollar verdict against Johnson & Johnson may have racial overtones
Tuesday, July 7, 2020 - There seems to be more than meets the eye in the recent Appeals Court decision to uphold the jury verdict against cosmetic and health services giant Johnson & Johnson. The court agreed to pay 22 women or the estates of plaintiffs who died from ovarian cancer, over $2 billion in compensatory and mostly punitive damages. The verdict, however, may have racial undertones. Unsealed Johnson & Johnson's internal company memos revealed that the company may have had a racial motivation in targeting their advertising towards African American women with print and TV ads in the 1970s and 80s. Memos indicated the company thought African Americans represented a demographic that would be less well-informed about then-recent developments finding talc contaminated with asbestos, a known carcinogen. The Appeals Court Judged scolded Johnson & Johnson saying that the company "engaged in conduct that was outrageous because of evil motive and reckless indifference," referring to presumably targeting African American women and covering up the talc/asbestos contamination. Also, St. Louis Today noted that most US State Attorney Generals have joined in a criminal investigation into these and other Johnson & Johnson marketing practices. "The company has been the target of a federal criminal probe on how forthright it has been about the safety of its talc products, as well as an investigation by 41 U.S. states of its baby powder sales," According to St. Louis Today. Talcum powder cancer lawsuit claims are handled by top national attorneys with a winning record litigating against pharmaceutical companies.
In response to the appeals court failure, Johnson & Johnson discontinued selling their iconic Johnson's Baby Powder in the United States and Canada, however, this does not go far enough for some. Lawyers for the plaintiffs told reporters that consumers should stop using Johnson's Baby Powder immediately and to throw out any unused portions. Others insist that Johnson's Baby Powder should be discontinued globally and accused Johnson & Johnson of outright racism. M. Isabelle Chaudry, senior policy manager at the National Women's Health Network told Democracy Now that "the company (J&J) must ban the products globally and do more to address the harm it has caused, particularly to communities of color. They have a history of engaging in racist practices." Democracy Now's Amy Goodman expanded on the circumstances that might lead one to believe that the company had racist intentions. "According to internal memos, Johnson & Johnson knew that asbestos may be in its talc products for at least half a century, 50 years. But as concern grew, Johnson & Johnson targeted its ad campaigns at Black, Latinx, and overweight women. In 2007... Johnson & Johnson planned to market the product to African Americans in underdeveloped geographical areas with hot weather and higher AA population." Also, Goodman reported, " in 2008, Johnson & Johnson hired an African American PR firm to develop marketing campaigns for its baby products line; in 2010, launched a radio campaign in the South targeting women, quote, curvy Southern women 18 to 49 skewing African-American."
At last count, more than 20,000 men and women have filed claims against Johnson & Johnson and allege that the lifelong use of Johnson's Baby Powder on their genital area caused them to develop ovarian cancer. Ovarian cancer is a rare and deadly form of cancer with an extended latency period. Many more cancer victims could join the litigation in the months and years ahead. If you or a loved one have used Johnson's Baby Powder and developed ovarian cancer or mesothelioma, you may consider contacting a Talcum Powder Cancer Lawyer to file a claim.