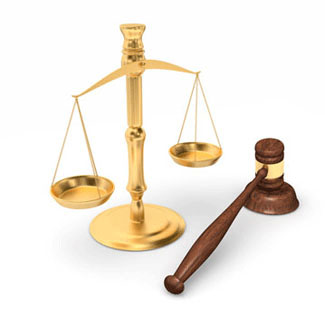 Johnson & Johnson Attorneys Suggests That Ovarian Cancer Can Result From Endometriosis
Medical experts agree that ovarian cancer is not likely caused by endometriosis and that clear cell ovarian cancer and endometrioid ovarian cancer occurs in less than 1% of women with endometriosis
Friday, December 27, 2019 - Johnson & Johnson won their fourth consecutive victory and eight court win of 2019 against plaintiffs that claimed that Johnson's Baby Powder caused their ovarian cancer or mesothelioma. Missouri women Vickie Forrest had allegedly developed ovarian cancer from a lifetime of using Johnson's Baby Powder on her peritoneal region for feminine hygiene. Johnson & Johnson attorneys argued that the plaintiff's cancer was more likely caused by endometriosis and not talc or asbestos in talc. Talcum powder ovarian cancer attorneys represent women harmed from prolonged use of talcum powder and Shower to Shower advertised by Johnson and Johnson for feminine hygiene and offer a free consultation.
According to the Mayo Clinic, "Endometriosis occurs when bits of the tissue that lines the uterus (endometrium) grow on other pelvic organs, such as the ovaries or fallopian tubes." Endometrial tissue builds up over a month, thickens and eventually bleeds during a normal menstrual cycle. When some of the tissue cannot escape the body it can invade other parts of the female reproductive system such as the ovaries causing painful irritation, adhesions, and scar tissue. Johnson & Johnson attorneys argued that such a buildup of endometrial tissue may have led to the development of Ms. Forrest's ovarian cancer leading to sufficient doubt that Johnson's Baby Powder talc was the cause.
The Mayo Clinic's website lists the symptoms of endometriosis as painful periods that include fatigue, diarrhea, constipation, bloating or nausea, backaches, painful intercourse, painful bowel movements, excessive bleeding and infertility, and also warns that ovarian cancer occurs at a higher rate in those with endometriosis than others however the risk is small. Lyda Hill Cancer Prevention Center concurs that women with endometriosis do not have to worry about getting cancer. "Having endometriosis doesn't necessarily increase your cancer risk. No research links the two together. Endometriosis doesn't carry an increased risk for most other types of gynecological cancer, either. That includes endometrial cancer, despite the linked names. And there's no genetic trait associated with endometriosis that could lead to cancer." The Harvard Medical School agrees that there is little chance, less than one percent, that endometriosis causes ovarian cancer. " Researchers have linked endometriosis, an often painful condition that causes endometrial-like tissue to grow outside the uterus, to a higher risk of two types of ovarian cancer - endometrioid and clear-cell subtypes. That said, even though your risk of these cancers may be higher than that of the average woman who doesn't have endometriosis, your chances of developing one of these cancers is still very small - less than 1%."
While the dozen or so Johnson's Baby Powder cancer trials have so far rendered mixed decisions, the next case could be critical according to Barron's. Dozens of cases claiming Johnson's Baby Powder is contaminated with asbestos that caused the plaintiffs' ovarian cancer have been consolidated into one federal proceeding that could begin early in 2020. A federal judge in New Jersey has interviewed experts on both sides to determine the scientific probability that Johnson's Baby Powder contains asbestos and is carcinogenic.