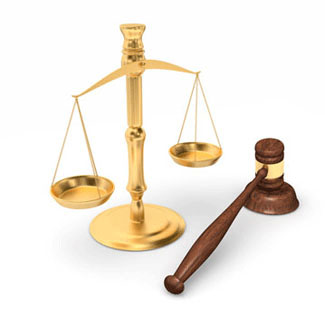 Judge Rules Johnson and Johnson Investor Class Action May Proceed to Trial
A group of Johnson & Johnson shareholders is suing the company for failing to disclose what executives knew about Johnson's Baby Powder asbestos
Monday, January 6, 2020 - Parties working for plaintiffs and the defense have been on pins and needles waiting in anticipation of the results of a Daubert hearing to decide the particulars of what scientific evidence is or is not admissible in trials against Johnson's Baby Powder for 2020 and beyond. The purpose of the week-long hearings that were conducted in July 2019 was to interview expert witnesses that would be brought forward by both sides and to get to the bottom of the science behind whether or not the talc contained in Johnson's Baby Powder is contaminated with asbestos. Plaintiffs' experts use one kind of testing method to check for the presence of asbestos in talc and say it is contaminated and the defense and the cosmetics industry as a whole, use a less-sensitive method to test talc for the presence of asbestos and say it is not contaminated. Spokespersons for Johnson & Johnson hold steadfast in saying that their talc is pure and safe to use on yourself and your baby... just do not inhale it as it can cause respiratory problems as per the product's warning label. (For the record, if you can remember what Johnson's Baby Powder smells like, you have already inhaled it along with any asbestos it may contain.) While the status of the overall Daubert hearing is still undecided, one part has been concluded that could indicate that the judge may be leaning in favor of allowing plaintiff expert witness testimony. Talcum powder cancer lawyers representing people nationwide offer a free consultation before filing a claim.
In general, the judge presiding over all Johnson's Baby Powder Cancer lawsuits going forward has cleared a class action lawsuit to proceed brought by stockholders that feel that they were defrauded by the actions of key executives at JNJ who misrepresented the health of the company by failing to disclose what they knew about Johnson's Baby Powder asbestos contamination and the 12,000 lawsuits that had been filed against the company. According to About Lawsuits, "The U.S. District Judge presiding over all federal talcum powder lawsuits has cleared the way for a class-action lawsuit brought by investors to proceed against Johnson & Johnson, over problems with asbestos contamination." While this suit has no legal bearing on the claims of plaintiffs suing Johnson & Johnson alleging that Johnson's Baby Powder causes their ovarian cancer and mesothelioma, the judge concluded that there is a problem with the product and that the CEO and others have known about it for decades. According to the transcript reported by About Lawsuits, the judge held the CEO's feet to the fire by stating:"... defendants made materially misleading or false statements regarding the safety of J&J's Talc Products." The judge also was quick to point out that his statement should have no bearing on the facts in Johnson's Baby Powder cancer trials going forward.
Expert witness testimony will be critical in determining whether Johnson's Baby Powder talc is safe or not. One side uses a very sensitive method for finding knife-shaped asbestos fibers that the defense argues can produce false-positive results while the plaintiff attorneys argue that Johnson & Johnson's testing methods are calibrated to be just insensitive enough to avoid finding the cancer-causing fibers.