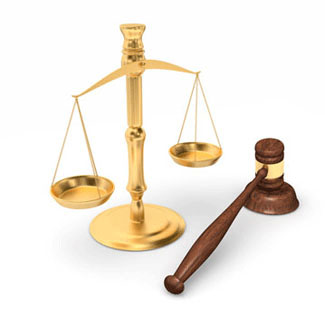 Talc-related Products Like Baby Powder Could Cause More Deaths Than Statistics Indicate
Using Johnson's Baby Powder may be to blame for many types of respiratory death
Monday, July 27, 2020 - Johnson & Johnson have used talc, the softest, smoothest, and most economically desirable mineral on earth found in abundance throughout the world as the base for their iconic Johnson's Baby Powder. Hundreds of millions of bottles of baby power have been sold to women, particularly mothers, barbers and beauticians that have used the commercial powders for smoothness on their baby's bottoms, for feminine hygiene, and to finish off a customer's haircut for more than 100 years. It is only when asbestos miners started dying in alarming number from mesothelioma in the 1960's did the potential dangers of talc surface. Researchers today have discovered that even the most harmless-looking talcum powder contains many other needle-like fibers including asbestos that can cause severe, life-threatening tissue damage. With that in mind, many more diseases that lead to death could be attributable to using products that contain talc. Talcum powder cancer lawyers have been consulting with families and individuals nationwide and offer a free consultation with no obligation to file a claim.
Asbestos Nation.org writes that asbestos directly or indirectly kills around 15,000 people per year. Asbestosis is a particularly heinous disease because the symptoms of the disease may not be known for decades after the initial exposure and also for the method by which it causes death. Mesothelioma is the moniker for the disease caused by inhaling asbestos. Needle-like asbestos fibers lacerate the delicate fibers of the outer lining of the lungs that expand and contract to cause normal breathing. When microscopic alveoli are cut they bleed and heal themselves with inelastic scar tissue that builds up over time making normal breathing progressively more difficult. Mesothelioma eventually suffocates its victims to death or causes death from pneumonia.
We are now finding out that mesothelioma and also ovarian cancer may result from using Johnson's Baby Powder, Talcman Finishing Powder, and talc-based cosmetics sold under hundreds of different brands from Mary Kay to Revlon to Maybelline. These products are suspected of causing tens of thousands of deaths per year due to the misdiagnosis of mesothelioma as emphysema and lung cancer. Using everyday cosmetic products such as the ones listed above could cause more lung-related deaths per year than any elective activity other than using tobacco products. According to AN, "Asbestos exposure is not usually listed as a cause of death for lung cancer victims, even though researchers believe that many more people die of lung cancer triggered by asbestos than of other diseases exclusively associated with asbestos. Nor does our estimate account for undiagnosed diseases or errors on death certificates that result in misclassification of asbestos-related diseases." Talc-related deaths could be included respiratory diseases and deaths from lower respiratory infections.
There are currently around 20,000 lawsuits pending against Johnson & Johnson for failing to warn consumers of the potential for Johnson's Baby Powder to cause cancer, and other reasons. If you have developed mesothelioma or another form of respiratory cancer you should contact a Johnson's Baby Powder Cancer lawyer and consider filing a claim.