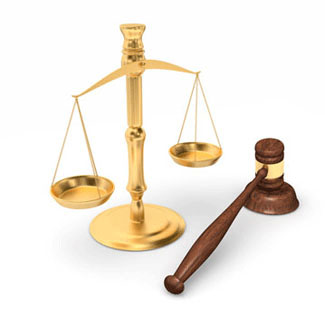 Lawsuits Are Increasing Following Johnson & Johnson's Baby Powder Cancer Settlement
Johnson & Johnson recently settled 1000 ovarian cancer complaints
Friday, October 23, 2020 - Johnson & Johnson's recent settlement offer of $100 million to 1000 plaintiffs that allege Johnson & Johnson caused their ovarian cancer could be the tip of the iceberg of legal liabilities the company faces from baby powder cancer. The most conservative estimate of the number of women that have filed lawsuits stands at about 20,000. Settling them all would cost about 10 billion dollars according to experts. Recent setbacks may have forced Johnson & Johnson's hand in settling ovarian cancer lawsuits. Individuals with ovarian cancer or mesothelioma should consult with a Baby Powder Cancer lawyer for a free, no-obligation consultation.
The first setback of 2020 was a 4.69 billion dollar jury award made to 22 women that sued the company over developing ovarian cancer from using Johnson's Baby Powder regularly and for many years for feminine hygiene purposes. The jury's decision was upheld on appeal and the judge reduced the payment to 2 billion dollars citing administrative grounds that several of the women were from out of state and ineligible for the award. Several plaintiffs also died from the disease and their case was continued by their estate. The judge in the case chastised Johnson & Johnson for conduct that was "particularly reprehensible."
In May of 2020, Johnson & Johnson was forced to remove its iconic Johnson's Baby Powder from the market in the United States and Canada due to what the company claimed was a lack of demand caused by inaccurate adverse publicity. The company's decision came following the US Food and Drug Administration (FDA) testing bottles of Johnson's Baby Powder purchased from major US retailers, and finding asbestos. Johnson & Johnson attempted to recreate the tests using their testing methods and found no asbestos, "except for a little probably from a very old air conditioner," the company claimed. Experts agree there is no safe level of ingesting asbestos, that asbestos can not be removed from talc once contamination has occurred, and finding one particle of asbestos is the same as finding it everywhere. A newer and more sensitive asbestos testing method like the one used by Georgia-based microscope researcher Dr. William Luongo turned up not only asbestos but other elongated fibers that are known to present a health hazard. This gives credence to plaintiffs that claim that talc itself caused their ovarian cancer.
As publicity about Johnson's Baby Powder cancer verdicts and enormous jury award make the news more and more plaintiffs with ovarian cancer and mesothelioma are expected to come forward. According to the National Law Review, the number of cases against Johnson & Johnson is increasing at double-digit rates. "The number of cases alleging it causes cancer continues to mount, though, increasing 15% over the last eight months, according to J&J securities filings. The company now faces more than 20,000 talc lawsuits, some claiming talc causes cancer and others pointing to alleged asbestos contamination in talc. Holly Forum, a Bloomberg Intelligence analyst, said the growing number of cases may force J&J to pay as much as $10 billion to resolve the suits."