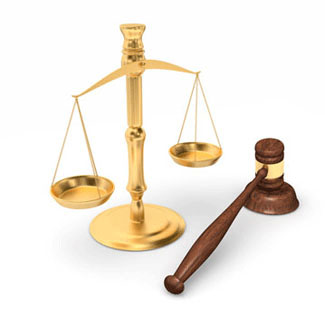 European Concerns About Talc Containing Asbestos Drive Talc-Free Cosmetics Trend
Johnson's Baby Powder is still for sale in Europe and India but consumers are aware of the dangers of talcum powder cancer
Tuesday, September 29, 2020 - The multi-billion-dollar cosmetics industry has been considered self-regulating since its inception over a century ago mainly because cosmetic products are neither food nor a drug. Given the increasingly adverse publicity surrounding talc and cancer of the ovaries and lungs, American companies have scrambled to quietly replace cosmetic talc with cornstarch, a very similar ingredient that is just as smooth, absorbent, and fragrance absorbing. The anti-talc trend has made its way to Europe, where another large cosmetics market fears the health hazards presented by talc. Cosmeticsdesign Europe, one of the leading websites reporting on world cosmetic trends writes about companies replacing their talc-based cosmetics with cornstarch, a clean and healthy alternative, and becoming talc-free. "Talc-free claims have become the new buzz in the beauty industry, largely stemming from recent FDA advisory notices that some talc products are contaminated with asbestos and lawsuits related to alleged links between talc and cancer. ​​This trend has forced the industry to look for new alternatives that can provide the functionality of talc without concerns about asbestos." The CDE article highlights Cargill Inc., a manufacturer, and supplier of beauty care products, that is concerned asbestos-contaminated beauty care products may be hazardous to their customer's health. The company "sources corn from non-genetically modified crops. Native and modified starches are then produced for use in personal care applications such as color cosmetics, baby powder, and skincare. Another company, Twinspiration.com, lists "TheBalm, Cover FX, Bare Minerals, It Cosmetics, and Pur Cosmetics as brands of makeup to consider that use cornstarch and are talc-free.
Cosmetics that are made from talc include, "lipstick, mascara, face powder, blush, eye shadow, foundation, and even children's makeup," according to the New York Times. The US Food and Drug Administration (FDA) does occasionally step in and provide warnings and guidance when presented with a situation and no situation was ever larger than accusations that talc, a core ingredient in most cosmetics, toiletries, and baby care products, was contaminated with asbestos, a known carcinogen. Earlier in 2020, the FDA tested and found asbestos in bottles of Johnson's Baby Powder prompting the company to immediately recall 33,000 bottles of the product from US retail store shelves. Johnson's Baby Powder is the most popular and heavily consumed of all beauty care products that contain talc. Asbestos talcum powder cancer attorneys offer a free no obligation consultation before filing a lawsuit claim against Johnson and Johnson.
More than 30 plaintiffs have filed suit against Johnson & Johnson and won billions in punitive damages in recent years, claiming that using Johnson's Baby Powder regularly and for many years contributed to developing ovarian cancer or mesothelioma. Johnson's Baby Powder and other beauty care powders such as barbershop Clubman Talcum Powder, and children's cosmetics sold at Claire's Stores, have tested positive for asbestos, a known carcinogen, and for other harmful elongated fibers. Most of these products were immediately pulled from the market by their manufacturers as was the iconic Johnson's Baby Powder.