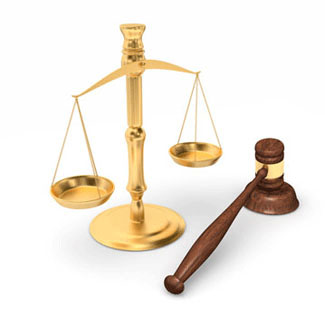 Johnson & Johnson Offers Over $100 Million To Settle 1000 Talcum Powder Cancer Lawsuits
20,000 cases are pending against the company that claim Johnson's Baby Powder and Shower to Shower products gave plaintiffs ovarian cancer and mesothelioma
Wednesday, October 7, 2020 - Johnson & Johnson has offered over $100 million to settle 1000 lawsuits against them that allege talc, the main ingredient in Johnson's Baby Powder, is contaminated with asbestos and caused their cancer. As usual, the company continues to deny that its talc supply has been tainted with the carcinogen and insisted that talc is safe and pure. Johnson & Johnson spokesperson for Global Corporate Media Relations, Kim Montagnino told Forbes, "As a global healthcare company, we empathize with anyone suffering from cancer and understand that people are looking for answers. We believe those answers can be better understood through science - and the scientific evidence by medical experts around the world shows that our talc is safe and does not cause cancer." Also, "in certain circumstances, we do choose to settle lawsuits, which is done without an admission of liability and in no way changes our position regarding the safety of our products. Our talc is safe, does not contain asbestos, and does not cause cancer."
Federal Judge Freda Wilson's recommendations may have influenced the company's decision to settle the lawsuits. The judge presided over a talcum powder cancer Daubert hearing in 2019 and 2020, deliberating the testimony of scientific expert witnesses that claimed their asbestos testing methods were scientifically sound. Judge Wolfson decided to allow juries to hear both sides of the scientific debate, including the plaintiff's expert testimony the defense was trying to suppress, that confirms that carcinogenic asbestos-contaminated talc fibers can enter the ovaries via the vagina. Experts agree that talc may enter the vagina and become trapped in the ovaries by using baby powder after a shower, to freshen up between showering, or on a talc-dusted condom. Talcum powder cancer lawyers offer a free consultation and no obligation to file a claim.
Johnson & Johnson halted sales of Johnson's Baby Powder in early 2020 after Food and Drug Administration (FDA) testing found asbestos, a known carcinogen, and other harmful elongated fibers in bottles of Johnson's Baby Powder. The FDA's testing method sampled more talc than the standard methods used by the cosmetics industry for decades and revealed the dangerous fibers.
For over 50 years the cosmetics industry led by Johnson & Johnson and former Johnson & Johnson executives that now occupy high-level positions at the FDA may have abused their status as self-regulating by insisting on using an inferior asbestos testing method. The industry's testing method samples a microscopically small amount of talc, statistically guaranteeing that the samples would never include the cancer-causing fibers. Asbestos and talc experts agree that there is no acceptable minimum amount of safely ingesting asbestos by breathing, eating, or otherwise absorbing the compound into the bloodstream through the skin or other mucous membranes. Talc includes elongated fibers that may be considered dangerous. Since Johnson & Johnson decided to stop selling talc, the company has ramped up selling baby powder and other consumer health care products by replacing talc with cornstarch, a healthier but less profitable organic compound.