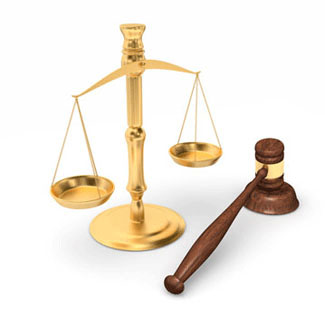 Mesothelioma Victims Awarded $750 Million From Johnson & Johnson
Asbestos in talc appears to be the focus of successful lawsuits alleging Johnson's Baby Powder caused mesothelioma
Tuesday, February 25, 2020 - The recent jury verdict awarding 4 plaintiffs with mesothelioma $750 million in punitive damages contrasts the company's official denials that Johnson's Baby Powder is pure and "asbestos-free." The defense failed even though it had been bolstered by a recent study conducted by the government that found no correlation between those who used Johnson's Baby Powder for feminine hygiene and an increase in the number of cases of ovarian cancer in women. A jury in the previous Johnson's Baby Powder trial found for the defense that the plaintiff failed to prove that talc caused her ovarian cancer and the defense cast doubt by claiming that the disease could have been caused by the woman having endometriosis. Other women that have alleged that Johnson's Baby Powder caused ovarian cancer and won multi-million dollar awards have been overturned on appeal usually on jurisdictional grounds. Many of the early baby powder trials were conducted in Missouri where neither the plaintiffs nor the defendant resided. According to Insurance Journal.com, "Lois Slemp, a Virginia woman who was awarded $110 million, should not have been allowed to bring her ovarian-cancer lawsuit to trial in St. Louis because she is a resident of Virginia, the intermediate appellate court concluded. Semp's reversal was the fourth appellate win in the state for J&J, which faces thousands of U.S. damage claims related to the product." Attorneys handling talcum powder ovarian cancer have vast experience and a winning track record litigating against big corporations and pharmaceutical giants also offer a free consultation before filing a claim.
The plaintiff's win contrasting previous losses highlights the basic difference among the more than 16,000 lawsuits pending against Jonson & Johnson. In the majority of cases, ovarian cancer plaintiffs claim that talc in and of itself can travel into a woman's ovaries when used as directed, become lodged there for decades causing irritation that can lead to ovarian cancer. Studies and plaintiff organ biopsies have found particles of talc in the cancerous ovaries of women who are suing the company or who have died of the disease. Other cases including the plaintiff's most recent victory, on the other hand, allege that Johnson's Baby Powder can be inhaled when applied as directed and is contaminated with asbestos, a carcinogen that causes mesothelioma, a deadly form of cancer of the lining of the stomach or lungs. Asbestos inhalation is the main cause of mesothelioma and thought to have been irradiated for all intents and purposes from US consumer products like insulation and building materials since the late 1970s and plaintiffs have been able to show that they have not had exposure to the substance either at home or where they worked leaving talcum powder the most likely source.
The two trains of thought intersect in the science of how to best test for the presence of asbestos and a Daubert hearing on the science was conducted in July 2019 but as of yet, no conclusions have been drawn. In the meantime, the US Food and Drug Administration has found asbestos contamination in bottles of Johnson's Baby Powder and other talc-based cosmetic products sold in retail stores. If stricter testing methods are adopted, the cosmetics industry could be forced to admit its talc products contain asbestos.