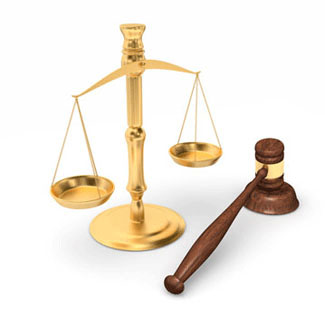 Johnson & Johnson's Asbestos Testing Methods are Considered Substandard By Testing Industry Experts
Johnson & Johnson has tested only a microscopically small percentage of the talc they have sold
Wednesday, September 16, 2020 - The controversy over talc testing methods continues to be the lynchpin for thousands of plaintiffs that have filed suit claiming that Johnson's Baby Powder or other cosmetic products made from talc contain asbestos and caused their ovarian cancer or mesothelioma. Johnson & Johnson's defense of talc, the main ingredient in their iconic brand of baby powder, is based on their claim that the company has adequately tested the product over the years and have never found asbestos or other health-damaging fibers. Microscope research scientists working for plaintiffs and also for the US Food and Drug Administration (FDA) have discovered Johnson's Baby Powder to contain asbestos and also other health hazardous elongated fibers that experts have testified may lead to cancer. Johnson & Johnson argue that those testing methods are too sensitive and that the elongated fibers in talc are not proven to cause cancer. Talcum powder cancer lawsuits are represented by top national attorneys offering a free no obligation consultation before filing a claim.
The plaintiffs contend that the testing method that Johnson & Johnson and the cosmetics industry as a whole has used to test talc since 1970 when asbestos contamination first came into the limelight is insensitive to the point as to guarantee that no asbestos or other fibers could be found. Microscope researchers like Dr. William Longo testifying for plaintiffs say that Johnson & Johnson has tested only a microscopically small percentage of the talc they have sold while asbestos has been found in many independent tests cited by the plaintiffs suing the company. The US House Committee on Oversight and Reform summed up Dr. Longo's sworn testimony by saying, "Dr. William Longo testified that decades of talc-based Johnson & Johnson Baby Powder samples tested positive for asbestos detection when more sensitive asbestos detection methods were utilized." Dr. Longo's written testimony on December 19, 2019, to Raja Krishnamoorthi Chairman Subcommittee on Economic and Consumer Policy stated not only had his and other credible testing services found asbestos, but that Johnson & Johnson's testing methods are inadequate. Dr. Longo wrote: "Independent labs throughout the country and over the course of several decades have documented the presence of asbestos in consumer talcum products including Johnson's Baby Powder. AMA Analytical, Forensic Analytical, MVA Scientific Consultants, our own lab MAS, and Johnson & Johnson's own consultants - Colorado School of Mines, Dartmouth University, McCrone Associates, Rutgers University, The RJ Lee Group (and others) have all documented asbestos in Johnson's and other manufacturers' talcum products over the course of decades. The cosmetic talc industry has, in that time, accumulated hundreds, if not thousands of testing results that report "no detectable or quantifiable asbestos. These reports, regarded by the manufactures as "negative," are very misleading as they result from analytical and methodological techniques with poor detection limits."
In addition to Johnson's Baby Powder, the beauty products that have tested positive for asbestos are Beauty Plus Global, Inc. City Color Timeless Beauty Palette, Beauty Plus Global, Inc. City Color Matte Blush (Fuchsia), Beauty Plus Global, Inc. City Color Shimmer Bronzer (Caramel), and Beauty Plus Global, Inc. City Color Bronzer (Sunset), according to the "FDA Summary of Results from Testing of Official Samples of Talc-Containing Cosmetics for Asbestiform Fibers by AMA Laboratories During FY19."