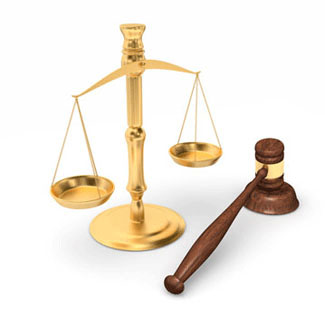 Johnson & Johnson And 3M Both Tried The Texas Two Step Bankruptcy Scheme
Funding a shell company with billions of dollars hardly qualifies it as experiencing financial hardship
Tuesday, March 21, 2023 - Concerns are being raised regarding the Texas two-step bankruptcy plan's capacity to address personal injury and wrongful death issues in the J & J talcum powder cancer lawsuits and 3M Combat Army Earplug cases. While the plan might give businesses a method to pay plaintiffs and minimize their responsibility, it also gives them a way to protect their substantial assets from lawsuits and restrict the amount of money that can be awarded in punitive damages. The plan may also help businesses avoid paying punitive penalties and discourage them from accepting accountability for their deeds. These instances demonstrate the necessity for businesses to be open about the risks of using their products, carry out sufficient product testing, and accept accountability for their actions in addressing talcum powder cancer liabilities and other issues. The "Texas two-step" bankruptcy plan has been used by large firms like Johnson & Johnson and 3M Corporation to discharge their substantial litigation-related obligations. The plan entails setting up a dummy corporation, assigning it all associated legal liabilities, and then filing for bankruptcy. This enables multi-national corporations to protect the billions of dollars in cash and other assets they have and also to limit their responsibility to fairly compensate plaintiffs for the injuries and sometimes deaths that using their products has caused.
Johnson & Johnson attempted unsuccessfully to pass off its legal obligations related to talcum powder ovarian cancer and mesothelioma through a dummy corporation named LTL Management and later file for bankruptcy. Judge Michael Kaplan in New Jersey approved the bankruptcy initially, however, his decision was reversed by a three-judge panel of the Court of Appeals. J&J is now asking the Third Circuit Court of Appeals to hear the case again citing that the implications of denying the Texas-Two Step bankruptcy scheme had implications for the economy in the future. The reversal ruling delighted plaintiffs with cancer who claimed that using Johnson's Baby Powder had caused their ovarian cancer or mesothelioma because they were afraid they would be forced to accept less money than they had asked for in open court. The court's decision to reverse it freed more than 38,000 cases that claim that using Johnson's Baby Powder caused ovarian cancer or mesothelioma, and they can now likely be filed.
Other multinational corporations facing billions of dollars in legal claims have attempted to follow Johnson & Johnson's lead. In the 3M case, the firm is involved in the military earplug dispute, where it was subject to hundreds of thousands of complaints from veterans who alleged that the company's earplugs were defective (too short and one-size-fits-all) and caused hearing loss and tinnitus. Before filing for bankruptcy, 3M moved all earplug-related legal liabilities to its Aearo Technologies subsidiary to attempt to protect the assets in the parent company and to settle these disputes. The Texas two-step bankruptcy system is criticized for allowing businesses to avoid responsibility for causing harm which could be reflected in lottery-sized punitive damages, and for delaying or denying justice for the plaintiffs. 3M consented to pay $9.1 million to resolve claims made by a whistleblower that it gave the US military faulty earplugs. The US Department of Justice and 3M negotiated a settlement that addressed claims that the company purposefully concealed flaws that reduced the effectiveness of its dual-ended Combat Armament Earplugs, Version 2 (CAEv2) before selling them to the military. The case emphasizes the potential repercussions of insufficient product testing and the requirement for businesses to be open about the limitations of their products.
Information provided by TalcumPowderCancerLawsuit.com, a website devoted to providing news about talcum powder ovarian cancer lawsuits, as well as medical research and findings.