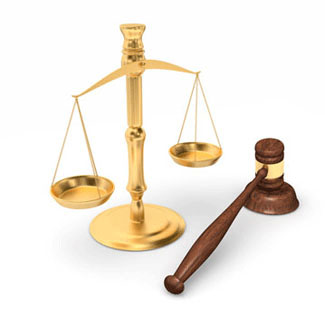 Johnson & Johnson Knew That Baby Powder Caused Cancer and Marketed It To Mothers Anyway
The company has set aside 4 billion dollars for 2021 legal expenses for talcum powder cancer lawsuits
Wednesday, July 14, 2021 - Talcum powder was sold to consumers using the iconic baby pictured on bottles of Johnson's Baby Powder in a marketing ploy where consumers automatically assumed that it was as safe as safe could be. Baby powder was, after all, tested and approved as being safe by the US Food and Drug Administration (FFA), wasn't it? As it turns out, it was not. Products that contain talc are under no government regulation. Anyone could produce a talc product today and legally market it tomorrow.
Plaintiffs suing Johnson & Johnson yearning allege that they were given no warning about the potential for talc to contain asbestos, and had they known, they would not have used it. nor would they have used it to diaper their babies. Johnson & Johnson, however, had ample warning and deliberately chose to hide their asbestos talc data from the public. Back in the 1970s, internal company memos show that the company was informed of the dangers of asbestos, and knowing that their talc supply was contaminated, pushed the FDA to adopt asbestos testing methods that would have established a threshold of 1% asbestos to be considered asbestos-free. Cosmetics in general and those that contain talc, in particular, have escaped government testing and regulation for more than fifty years. During that time, Johnson & Johnson have known that their talc supply was contaminated with asbestos, a known carcinogen. Internal memos unveiled during Johnson's Baby Powder Ovarian Cancer trials over the past several years have shown that executives at the company knew they had an asbestos problem, and consciously hid it from the public.
When the FDA recently tested Johnson's Baby Powder using the alternative method decades ago, they found it contained asbestos. Johnson & Johnson voluntarily recalled the batch of 30,000 bottles from which the contaminated product came in a move the company called "an abundance of caution." That caution reached a new level about a year later when Johnson & Johnson discontinued selling the iconic brand throughout North America. More than 30,000 ovarian cancer lawsuits await the company, and it appears that they may make a settlement offer rather than repeat a recent trial where a jury awarded 22 women with ovarian cancer and adjusted $2.1 billion. The US Supreme Court refused the company's petition to review the decision as a Missouri Court of Appeals had upheld, calling the company's behavior in dealing with their asbestos problems "reprehensible."
Johnson & Johnson made billions of dollars selling Johnson's Baby Powder to unsuspecting women and mothers over the fifty years since asbestos was introduced to the public as being a health hazard. According to Asbestos.com, "More than 39,000 American lives are lost to asbestos-related disease every year. Asbestos miners and the people that lived in surrounding communities were developing mesothelioma, a devastating form of cancer of the lining of the lungs caused by breathing microscopic asbestos particles. Asbestos is not banned in the US despite being the number one cause of work-related deaths in the world.
Information provided by TalcumPowderCancerLawsuit.com, a website devoted to providing news about talcum powder ovarian cancer lawsuits, as well as medical research and findings.