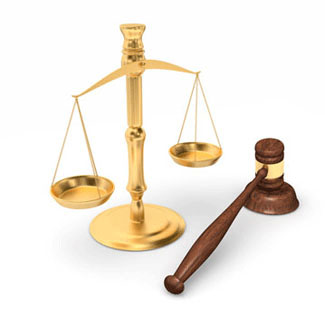 California Talcum Powder Lawsuit Debates Findings
Retrial Shines a Light on J&J Asbestos Testing
Tuesday, September 24, 2019 - A talcum powder lawsuit taking place in California this week has probed the question of J&Jís approach to asbestos testing in its talc-based products. The outcome of this trial may have implications for how juries around the nation interpret J&J's historical conduct in regards to cancer claims.
Litigators and plaintiffs around the country are paying attention to the progress of the jury trial of Carolyn Weirick vs. Johnson & Johnson currently underway in the Superior Court of Los Angeles. The current trial is a retrial, taking place after a jury was unable to reach consensus in the case in 2018.
Carolyn Weirick brought claims against Johnson & Johnson related to her use of Baby Powder and Shower-to-Shower for four decades. Weirick, who developed a rare form of lung cancer known as mesothelioma, alleges asbestos in the products resulted in her contracting the deadly disease.
Numerous talcum powder lawsuit claims have been brought before juries since 2013, but only recently have they concerned the presence of asbestos. In the majority of these cases, women have used talc-based products for feminine hygiene over the course of decades. The bulk of this litigation alleges talc itself is the culprit of ovarian cancer, saying talc particles can travel through the female reproductive system and create an inflammatory response.
The cases linking cancer to the presence of asbestos in talcum powder began surfacing in 2018, when historical company documents were unearthed through discovery. The documentation reflects J&Jís approach to testing its raw talc supply for asbestos in the 1970s and beyond. Of general concern are the findings from independent sources confirming the presence of asbestos in some talc samples as well as in some finished talc-based cosmetic products sold by Johnson & Johnson.
Of particular debate in Carolyn Weirick's talcum powder lawsuit is whether J&J's testing practices were as sensitive or thorough as approaches used by others in the same era. Where independent testers detected positive traces of asbestos, J&J often did not. However, a paper trial of internal company documents indicates the company was nervous about asbestos findings and adopted an approach of not raising the topic or testing for asbestos unless forced to do so. Weirick's case alleges the company was aware of the risk of carcinogenic material in its products yet intentionally chose not to warn the public.
According to legal records, Dr. Alice M. Blount found asbestos in Johnsonís Baby Powder in 1991. John Hopkins, a representative for J&J who served as the companyís director of research and development between 1976 and 2000, testified that J&J was aware of Dr. Blount's findings yet did not concur on the presence of asbestos.
Critics say J&J should have been using Dr. Blount's method of testing for asbestos, which was considered more advanced. The method relies on spinning a test tube sample in a manner that separates talc particles from heavier particles.
The outcome of Ms. Weirick's trial may serve as a bellwether for other talc cases alleging mesothelioma. The trial is ongoing in Torrance, California.