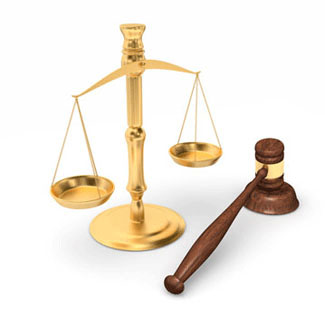 Johnson & Johnson's Bankruptcy Scheme Only Delays Trials Temporarily Not For Years As The Company May Have Preferred
The judge declared a 60-day moratorium on Johnson & Johnson talcum powder ovarian cancer trials which will likely resume in Ernest in early 2022.
Monday, November 22, 2021 - A recent article in NPR claims that transferring the venue for hearing Johnson & Johnson's talcum powder cancer bankruptcy plea is a major victory for plaintiffs suing the company and a huge setback for the company. The judge in North Carolina decided that New Jersey is a more appropriate place to hear the case since it is the state where the company is headquartered and also where around 40,000 plaintiffs, women with ovarian cancer, have filed suit against them. These women allege, like others before them, that using Johnson's Baby Powder on their genital area caused them to develop ovarian cancer, a painful and deadly disease. Less than 5% of the thousands of women diagnosed with ovarian cancer live more than five years. NPR quotes attorney Adam Levitin, a bankruptcy expert, as having Tweeted "J&J LTL talc bankruptcy venue to be transferred to New Jersey. Texas Two-Step becomes a Trenton Tango. J&J gets a 60 day stat (stay) of litigation against parent corp, but that's all. This is a major setback for J&J." Most experts familiar with bankruptcy law and the Johnson & Johnson talcum powder cancer saga think that the company is trying to shelter the parent company's $400 billion cash reserve. If the bankruptcy plan is accepted, plaintiffs will most likely settle for much less than they might get in a settlement with the parent company, and in hopefully in time for them to enjoy the money. Approximately half of the women that have sued Jonson & Johnson for talcum powder causing ovarian cancer have been awarded about $100 million each, according to talcum powder cancer lawyers. About 90% of the lump-sum monetary compensation is punitive damages.
Johnson & Johnson's reprehensible corporate behavior is center stage once again as their controversial talcum powder bankruptcy scheme draws criticism, this time from federal lawmakers. About a year ago the Missouri Court of Appeals failed to overturn a $4.69 billion compensatory and punitive damages award that went to 22 women plaintiffs that sued for developing ovarian cancer allegedly from using Johnson's Baby Powder. After reviewing the case, the appeals court judge issued a scathing assessment of how Johnson & Johnson marketed their talcum powder in light of their knowledge that it was probably carcinogenic. According to Reuters, "The Missouri Court of Appeals concluded that it was reasonable to infer from the evidence that J&J "disregarded the safety of consumers" in its drive for profit despite knowing its talc products caused ovarian cancer. It also found "significant reprehensibility" in J&J's conduct."
The other day, the U.S. Senate Judiciary Committee requested that Johnson & Johnson drop their bankruptcy plan altogether so that consumers could get their day in court as is their right. Senator Elizabeth Warren accused Johnson & Johnson of "abusing the bankruptcy system to shield its assets and evade liability for the harm it has caused people across the country," NPR reported. The letter, according to NPR, also demanded answers to a series of questions regarding the bankruptcy scheme.
Information provided by TalcumPowderCancerLawsuit.com, a website devoted to providing news about talcum powder ovarian cancer lawsuits, as well as medical research and findings.