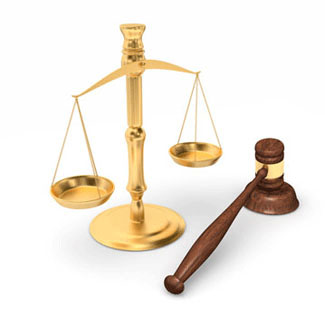 The Reuters Special Investigation of Asbestos in Baby Powder Raises Concerns
The US Food and Drug Administration could be given regulatory authority over the cosmetics industry
Wednesday, December 4, 2019 - For over 50 years the cosmetics industry has escaped specific regulation from a government agency raising cause for concern. The cosmetics industry includes soaps, personal hygiene products, and women's cosmetics along with many other products. For decades the US Food and Drug Administration (FDA) turned a blind eye towards the health ramifications of cosmetics containing talc which now appear to have contained cancer-causing asbestos all along. Only now that billions of dollars in potential legal costs are on the line over cancer that Johnson' Baby Powder may have caused is the FDA finally addressing the scope of the problem. Johnson's Baby Powder may have given cancer to millions of people. Just about two months ago the FDA finally decided to test cosmetic products like makeup for the presence of asbestos and found it in most of them including the iconic Johnson's Baby Powder. According to Reuters: "Over the past 50 years, the FDA has relied upon-and often deferred to-industry even as outside experts and consumers repeatedly raised serious health concerns about talc powders and cosmetics." Records show, however, that the FDA has in the past ignored whenever a link between talc and asbestos was brought up. The FDA's fall back position, when confronted with implied responsibility for regulating talc, has been that the agency lacks the regulatory authority to either pre-market test and approve talc nor the power to issue a recall of a product that may contain talc.
Now that thousands of people have filed lawsuits that claim that Johnson's Baby Powder caused their cancer, US lawmakers are starting to rethink the FDA's mission statement and perhaps include products classified as cosmetics under their regulatory umbrella. Reuters quotes Raja Krishnamoorthi, an Illinois congressman who chairs a U.S. House subcommittee investigating talc safety as suggesting that it may be time for a change. "When something as serious as cancer or carcinogens are at issue," Krishnamoorthi said, "self-regulation doesn't make a lot of sense." Talcum powder ovarian cancer attorneys offering free consultations to families and individuals nationwide have vast experience handling pharmaceutical litigations against big corporations.
The concern that talc was contaminated with asbestos or that talc was carcinogenic all by itself is not a new concept. Since the 1970s researchers and scientists have advocated that Johnson's Baby Powder made from talc should carry a cancer warning label. The fact that talc all by itself can lead to cancer has been confirmed in several multi-billion dollar jury awards in favor of plaintiffs that have successfully sued Johnson & Johnson alleging that the regular and prolonged use of Johnson's Baby Powder for feminine hygiene caused their ovarian cancer. The talc ovarian cancer link was confirmed when a study found particles of talc in 22 out of 22 samples of cancer ovarian tissues biopsied. Experts have confirmed that particles of talc can travel up through the vagina and into the ovaries and become lodged there for decades causing sufficient inflammation that leads to cancer.