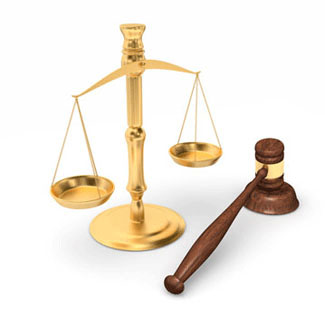 Expert Opinions May Guide Consumers To Make Safer Cosmetic Choices
Cosmetics consumers must rely on the advice of experts to form their opinions on which ones are safe to purchase and which ones to avoid
Tuesday, February 28, 2023 - The safety of women's cosmetics and other beauty care products by the multi-billion dollar cosmetics industry are of extreme concern to the public. Ever since talcum powder ovarian cancer scandal unfolded, consumers have demanded that cosmetic companies be completely transparent about their testing and product labeling and if they are not they may be held accountable via a talcum powder lawsuit. It is vital that major cosmetics companies provide products to women and young girls that are both safe and sustainable for the environment. Since there are no federal rules and the FDA takes no responsibility for forcing cosmetics manufacturers to test their products for safety before they are marketed to the public, consumers must rely on the advice of experts to form their opinions on which ones are safe to purchase and others.
Dr. Paul Pestano, a senior scientist at the Environmental Working Group (EWG), says that consumers must educate themselves on cosmetic safety, be proactive and conduct their own investigation into the things they consume, he says. Others think that cosmetics need to be tested as a whole for potentially causing skin conditions. Dr. Marisa Garshick, a dermatologist and clinical assistant professor at Cornell University, advises patch-testing new products before using them all over the face or body. Another expert thinks that some cosmetics may cause allergic reactions. Ingredients in cosmetics frequently contain substances that might irritate the skin and trigger allergic responses. Dermatology consultant Dr. Anjali Mahto advises consumers to watch out for scents, preservatives, and essential oils because they can irritate some people. Other cosmetics experts warn consumers that cosmetic product labeling and packaging may be misleading and a product is not necessarily safe just because it calls itself natural or organic. Experts warn consumers to look beyond the marketing hype through to the actual ingredients their skin care products and makeups contain. Sarah Jindal, a senior beauty analyst at market research firm Mintel, tells her followers that "some natural ingredients can be irritating or even toxic, so it is essential to look beyond the marketing claims and do personal research."
Scientists concur with Jindal that some beauty care products may actually be harmful to human health. "Many cosmetic products contain harmful contaminants such as heavy metals, which can have serious health effects. It's important for companies to test their products for contaminants and ensure that they are safe for consumers," according to David Andrews, a senior scientist at the Environmental Working Group (EWG). Dr. Nneka Leiba, director of Healthy Living Science at the (EWG), added, "We know that the skin is our largest organ, and what we put on it matters. It's important to make sure that the products we use are safe and free from harmful chemicals." Expert and scientific warnings about cosmetics are making their way into social media as well. Roni Gosh, a makeup artist and beauty influencer, told followers "We need to be informed about the products we use and the impact they have on our health and the environment."
Information provided by TalcumPowderCancerLawsuit.com, a website devoted to providing news about talcum powder ovarian cancer lawsuits, as well as medical research and findings.