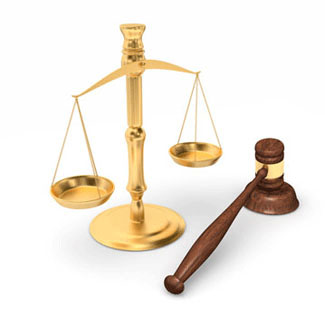 Talcum Powder Cancer Research Across the Decades
Studies Focus on Ovarian Cancer and Lung Disease
Monday, August 26, 2019 - Approximately 14,000 lawsuits are now pending in U.S. District Courts around the nation, focused on the central question of whether talc causes cancer. Filed by and on behalf of persons who say they have developed mesothelioma or ovarian cancer as a result of using talc-based products such as Johnson's Baby Powder, these lawsuits cite a number of different studies conducted since the 1970s.
A judge in New Jersey, the Honorable Freda L. Wolfson in U.S. District Court in the District of New Jersey is currently considering the reliability of talcum powder cancer evidence. Using a legal standard known as the "Daubert standard", Judge Wolfson is scrutinizing the evidence supporting talc cancer claims through a lengthy process. Eight days of oral hearings brought a wide range of expert witnesses to the stand; following that stage, the judge is now deliberating with no scheduled date for ruling.
Two types of studies have been conducted to determine whether talc use by women for feminine hygiene may increase the risk of ovarian cancer. The two types include case-controlled studies and cohort studies. Some experts say the evidence produced by past research is enough to include that dusting the genital area with talcum powder does lead to higher rates of disease. But others say the research is not conclusive enough to prove a talcum powder cancer connection. The only type of study that could confirm or deny the assertion with confidence is no ethically possible, leaving persons such as Judge Wolfson and the many jurors involved in past cases to make the best judgment possible.
It is impossible to discuss this research topic without mentioning Dr. Daniel Cramer. A Harvard-based epidemiologist, Dr. Cramer has been hired by plaintiffs' attorneys to look into the matter, completing numerous case-controlled studies that show a link between women who use baby powder and heightened rates of ovarian cancer in women. These studies are criticized as less-than-reliable because they hinge on the reports of women who have been diagnosed with ovarian cancer. Essentially, these case-controlled studies asked two groups of women--those who had been diagnosed with ovarian cancer and those who had not--to report on their historical use of talcum powder. Dr. Cramer found that women who suffer from ovarian cancer recall using talcum powder more and more often than their counterparts.
The prospective cohort studies, which are considered by researchers to be more rigorous and therefore more reliable failed to find a talcum powder cancer connection. This type of study also examines two groups of people--one group that uses the product in question and another that does not. The longitudinal study follows the two groups over a long period of time to track and compare cancer outcomes. One such study showed a "modest" increase in the most common form of ovarian cancer but the conclusions did not strongly support a link.
The only way to know for sure would be to conduct a randomized clinical trial, which Dr. Cramer points out is impossible due to ethics concerns. A randomized trial would expose a certain group to the possible carcinogen and then follow them to see how many developed cancer. Short of such a study, Judge Wolfson and others in her position are left to make their best judgment on the matter; meanwhile, women may choose to stop using talc product, to be on the safe side.
Information provided by TalcumPowderCancerLawsuit.com, a website devoted to providing news about talcum powder ovarian cancer lawsuits, as well as medical research and findings.