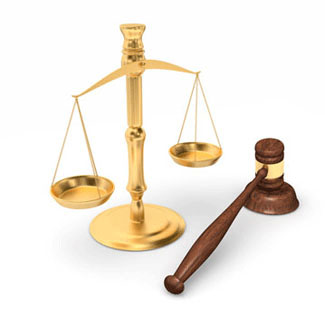 The Boston Globe Calls For The Texas Two-Step Bankruptcy Maneuver To Be Banned
Momentum is building to disallow the Johnson & Johnson talc spinoff bankruptcy scheme
Thursday, April 7, 2022 - The mainstream media is throwing its considerable weight behind the efforts of lawmakers to prevent Johnson & Johnson from spinning off its talcum powder liabilities into a separate company, declaring it bankrupt. The move would shelter the $400 billion in assets the international global health care leader has accumulated, much due to the billions of revenues generated from its iconic Johnson's Baby Powder brand. The Food and Drug Administration (FDA) tested Johnson's Baby Powder, as have other credible, independent talc testing labs, and found it contains dangerous levels of asbestos, a known carcinogen. The finding has cost Johnson & Johnson about $4 billion in jury awards and legal fees over the past five years, and also encouraged about 38,000 additional plaintiffs, women with ovarian cancer or the survivors of those who have died from the disease, to file lawsuits. The lawsuits cite evidence presented in prior cases that expose Johnson & Johnson as having known that their talc supply was contaminated with the carcinogen as early as 1971 and failed to provide a talcum powder cancer warning. Johnson & johnson originally filed for bankruptcy in the state of North Carolina, but the bankruptcy judge there decided that New Jersey would be a more appropriate venue. Johnson & Johnson is headquartered in New Jersey and the talcum powder ovarian cancer lawsuits have been organized there in multidistrict litigation. Talcum Powder cancer lawsuits that were in progress, some having already gone to a jury for a decision, were put on hold months back when Johnson & Johnson adopted the controversial Texas Two-Step legal maneuver to shelter the parent company from liability.
A federal appeals court judge has been tasked with deciding whether or not the company's bankruptcy plans will be allowed to proceed. It was noted recently that Johnson & Johnson offered plaintiff attorneys representing the 38,000 plaintiffs $4 billion to settle the cases. US lawmakers have taken a stance against Johnson & Johnson thinking that the bankruptcy plan is contrary to the spirit in which bankruptcy was created… that being to make debtors whole while giving the bankrupt debtor time to restructure their company and get a fresh start. The New Jersey bankruptcy judge had stated that allowing the LTL Management plan for bankruptcy would offer plaintiffs their best chance of getting a fair and speedy settlement. An article in the Boston Globe the other day took the side of plaintiff attorneys, legal scholars, US lawmakers, and the women with ovarian cancer, and told readers that Johnson & Johnson was trying to put one over on the cancer plaintiffs, and called for the Texas Two-Step to be banned. The Globe told readers, " In recent months, the $470 billion pharmaceutical and consumer goods giant has twisted bankruptcy law in a cynical bid to get the upper hand in a fight with thousands of cancer-stricken customers. And unless Congress steps in, more multinationals will surely do the same." Only a few other companies have used the scheme since 2017 to avoid their legal liabilities.
Information provided by TalcumPowderCancerLawsuit.com, a website devoted to providing news about talcum powder ovarian cancer lawsuits, as well as medical research and findings.