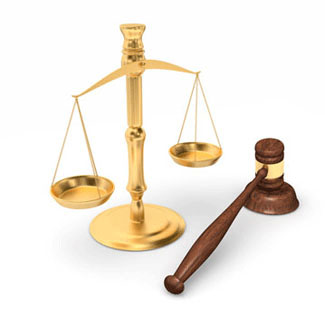 One Scientist's Disturbing Talc Asbestos Findings
A scientists that uses the heavy liquid separation method (HLS) to test talc for asbestos has found the carcinogen in nearly every bottle of Johnson's Baby Powder
Saturday, February 20, 2021 - Dr. William Longo is a lab scientist at Material Analytical Services, LLC, holds a Ph.D. in material science and engineering, and for more than 30 years tested various products for the presence of asbestos. Dr. Longo has tested decades of samples of Johnson & Johnson's talc-based baby powder. The doctor has been accepted to appear as an expert witness by a federal judge presiding over Daubert hearings in 2019 looking into the efficacy of scientific asbestos testing methods. The judge found that Dr. Longo's talc/asbestos testing methods and results were sufficiently credible to be put into evidence for juries to decide. Longo's asbestos testing method will be center stage when he appears before jurors as a plaintiff's witness in upcoming Johnson's Baby Powder talc asbestos cancer trials.
What Dr. Longo tells jurors could mirror the "disturbing results" he has found and has shared with government investigators during a Congressional hearing about a year ago. In short, Dr. Longo uses a more sensitive and inclusive method of testing talc for asbestos and has found the carcinogen in nearly every bottle of Johnson's Baby Powder he tested.
The first issue Dr. Longo brought up at the Congressional hearing was to criticize products that contain talcum powder, product manufacturers, and the cosmetics industry for relying on the data produced by faulty testing methods to conclude that their talc supply was asbestos-free. "These reports regarded by manufacturers as negative are very misleading, as they result from analytical mythological techniques with poor detection limits," Dr. Longo told lawmakers. Dr. Longo told Congress that the testing methods being used for over half a century by Johnson & Johnson, the cosmetics industry, and approved by the FDA were not doing their best to find asbestos in talc. Longo testified under oath, "The methods used in the past and today by the industry are not sensitive enough to detect trace levels of asbestos. We should have analytical methods that achieve the highest degrees of sensitivity and the lowest detection limits plausible." Asbestos particles in talc are microscopically small, and the FDA-approved sample sizes used by industry talc tests would not yield results. Only the heavy liquid separation (HLS) method of talc testing has the sensitivity to find particles of asbestos. The FDA has acknowledged the scientific finding that there is no acceptable level of ingesting asbestos, and any amount can cause mesothelioma and cancer. "heavy liquid separation, HLS. This technique can separate and remove a substantial amount of the talc, leaving behind any amphibole asbestos that might be present, making it far easier and quicker analysis, along with substantially better sensitivity."
Johnson's Baby Powder asbestos cancer trials could resume in 2021 now that the scientific methods that have found asbestos in talc have been verified as credible.