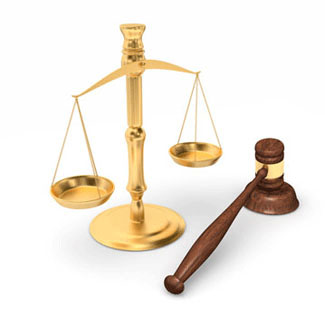 California's First Virtual Johnson's Baby Powder Trial is Underway
Johnson & Johnson may be hoping that a virtual trial could lessen the jury's anger against the company for failing to warn customers about the dangers of baby powder asbestos exposuretal
Monday, November 9, 2020 - Alameda County Superior Court in California is conducting the first-ever virtual trial using the Zoom program, where the participants have separated far away from each other because of coronavirus fears instead of being face-to-face in the courtroom. Johnson & Johnson and other companies including "retailers Safeway, CVS-owned Longs Drugs and Lucky Stores, along with O'Reilly Auto Parts and Bendix Corporation," are accused of failing to warn their customers of the dangers of using Johnson's Baby Powder according to Courtroom View News (CVN). 54-year old Louis Reyes claims to have developed mesothelioma, a rare form of cancer of the lining of the most delicate tissues surrounding the lungs, from using Johnson's Baby Powder for most of his adult life. The suit also claims that the plaintiff was allegedly exposed to asbestos while repairing automotive brakes while repairing cars as was his hobby. Attorneys are asking for punitive damages thought to be in line with other Johnson & Johnson asbestos mesothelioma trials in the 75 to 100 million dollar range, or approximately 10-20 times actual monetary damages. Talcum powder cancer attorneys are ready to fight for your rights and offer a free consultation with no obligation to file a claim.
Attorneys for Johnson & Johnson argue that Johnson's Baby Powder is safe, pure, and asbestos-free. The defendants are trying to make the case that the type of mesothelioma that the plaintiff claims to have is very rare, only 50 reported cases per year. Attorneys for Johnson & Johnson questioned jurors "how an exceedingly rare cancer like Reyes' could be caused by such a widely distributed product. She (Allison Brown of Skadden Arps Slate Meagher & Flom LLP, representing J&J), said Reyes suffers from a specific type of mesothelioma that sees less than 50 diagnoses annually in the United States."
The case brought by the 54-year old was expedited based on the California law that moves the trials of terminally ill plaintiffs to the head of the line. Reyes' mesothelioma diagnosis is terminal. Over 20,000 plaintiffs are waiting their turn to take a crack at Johnson & Johnson for causing ovarian cancer. Cancer.org estimates that "The American Cancer Society estimates for ovarian cancer in the United States for 2020 are: About 21,750 women will receive a new diagnosis of ovarian cancer. About 13,940 women will die from ovarian cancer." Mesothelioma, on the other hand, is relatively rare. Asbestos.com cites statistics about the disease pointing to; "There are approximately 3,000 patients diagnosed with mesothelioma in the United States each year. The number of mesothelioma deaths per year increased from 2,479 deaths in 1999 to 2,597 deaths in 2015."
The Reyes virtual trial comes at a time when Johnson & Johnson has suffered a string of setbacks in their defense of the safety of their iconic baby brand. The US Food and Drug Administration (FDA) found asbestos in bottles of Johnson's Baby powder. The company recently discontinued sales of Johnson's Baby Powder in North America in a move legal experts think was designed to limit talc/asbestos liabilities in the years and decades to come. Finally, the company chose to settle cases consolidated by 1000 ovarian cancer plaintiffs for the sum of $100 million rather than go to trial.