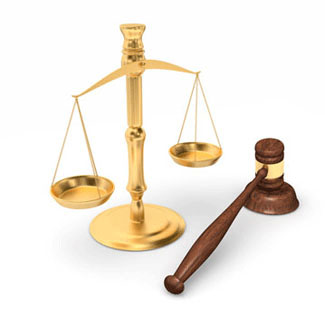 Some Insist Johnson's Baby Powder is Pure And That Opinions To the Contrary are Fake Science
Health advocates ask where is the science that supports talc can cause ovarian cancer
Monday, September 14, 2020 - The science backing the claim that inhaling Johnson's Baby Powder talc dust contaminated with asbestos can cause cancer is much more credible than claims by women that have developed ovarian cancer from using the product for feminine hygiene. The US Food and Drug Administration (FDA) has tested Johnson's Baby Powder and have found it to be contaminated with carcinogenic levels of asbestos, a known killer. Breathing Johnson's Baby Powder dust when applying the product to a baby while diapering or using it to dust oneself for any reason causes a breathable cloud of dust to form. Men and women have sued Johnson & Johnson and been awarded multi-million dollar punitive damage awards for developing mesothelioma from using Johnson's Baby Powder and inadvertently inhaling it, over and over, day after day creating a level of asbestos exposure that rivals an actual asbestos miner. Asbestos miners suffered from high levels of mesothelioma in the 1060's and 70's that triggered the asbestos crisis throughout the world.
Johnson & Johnson executives have known for over five decades that their talc supply was contaminated with asbestos and failed to warn consumers, instead, pocketing billions of dollars of profits. Talcum powder cancer lawyers offer a free no obligation, free consultation to families and persons harmed from prolonged baby powder use that caused Ovarian Cancer or Lung Cancer.
Websites like the American Council on Science and Health have weighed in on what they consider to be a fraud perpetrated by trial lawyers on the American public. An article recently published with sarcasm under the title "Thank You, Trial Lawyers, For Protecting Us From The Scourge Of Baby Powder," explains that no scientific evidence exists that proves that talc caused ovarian cancer. According to ACSH, "Johnson & Johnson has announced that it will stop selling talcum baby powder in the United States and Canada. Why? Because of predatory trial lawyers who enrich themselves by lying about science." The ACSH focused their talc purity theory on a study published recently in the Journal of the American Medicine Association (JAMA) that asked one-quarter of a million women, aggregated from four separate, unrelated studies, whether they used talc on the peritoneal region of their body and if so how much and for how long. The study asked women if they had used powder "directly on their genital area or sanitary napkins, tampons, underwear, or diaphragms." The study did not differentiate between talcum powder or cornstarch. The upshot, according to NPR is that women who used talcum powder of cornstarch powder on the peritoneal region had only an 8% greater risk of developing ovarian cancer, an insignificant amount according to epidemiologist Katie O'Brien who headed the study. The article ignores, however, reports of biopsies of women with ovarian cancer and on the cancerous ovaries of women who have died from the disease show particles of talc embedded in the cancerous tissues. Independent researchers argue that these particles of talc cause irritation, infection, and may lead to ovarian cancer as the body tries to reject these foreign objects.