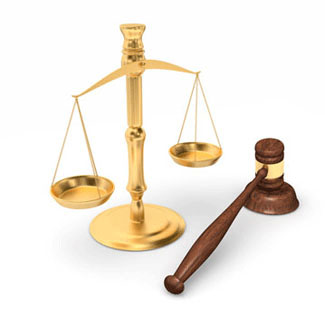 The Threat of a Talcum Powder Lawyer
Will J&J Reputation Recover from Opioid and Talc Cancer Litigation?
Wednesday, June 26, 2019 - Perhaps the best-known brand in healthcare worldwide, Johnson & Johnson is currently under fire. Facing litigation from talcum powder lawyer groups and states' attorneys general, the company's market value has taken a tumble. In both cases, J&J's reputation as a trusted, family-orientated brand is called into question. Just how far will the damage extend and what will it take to recover?
Finding its way out of legal messes is familiar territory for Johnson & Johnson. The most notable example is the company's response to the 1982 Tylenol murders in Chicago. Seven people died after ingesting Tylenol which had been laced with cyanide prior to its sale. The company's proactive response, which included an expansive recall and the swift implementation of anti-tampering packaging, is lauded as a stellar example of corporate responsibility. Despite an initial scare, Tylenol has rebounded as one of the top-selling pain relievers.
Today Johnson & Johnson finds itself warding off litigation from all sides. Damages of $4.7 billion were secured last year by the talcum powder lawyer team representing 22 women alleging they had developed ovarian cancer as a result of asbestos contamination of baby powder. The company faces an estimated 13,000 similar cases nationwide, and at the same time finds itself in lawsuits related to its role in the opioid crisis before nearly every state and tribal government. The litigation caused immediate tremors in the company's market value, and experts speculate the damage to the company's brand may be hard to undo.
The first lawsuit alleging ovarian cancer from baby powder was won in 2013 in South Dakota when a jury sided with plaintiff Deane Berg, who had routinely used Johnson's talc-based body care products for feminine hygiene over the course of decades. Several more lawsuits followed, with the majority of juries finding in favor of women alleging harm from ovarian cancer.
In each of these cases, the argument rested on science indicating talc particles themselves may cause inflammation that leads to cancer. But in December of 2018, a groundbreaking expose was published by Reuters which served to shift allegations and intensify J&J's exposure. The article pieced together a careful history of the company's actions via internal company documents and other evidence dug up through talcum powder lawyer efforts and showed the company had long-since known its talc supply may be contaminated by asbestos. In order to protect its reputation, which is oft-equated with its line of baby care products such as baby powder and shampoo, the company worked to cover up the presence of the known carcinogen. When J&J's story broke, the pharmaceutical giant's market shares fell by a staggering 10%.
Opioid litigation has come close on the heels of the talc revelation. In late May 2019, Oklahoma's Attorney General Mike Hunter brought the first opioid jury case against J&J. The lawsuit alleges J&J contributed to the state's opioid crisis by creating an oversupply of prescription opioid drugs and then using its reps to push the drugs into Oklahoma and into the hands of patients. Hunter alleges more than 4,000 Oklahomans have died as a result of overdose from prescription opioids in what he calls the "worst manmade public health crisis in the history of our state and country". The news of the lawsuit was met by a 4% decline in market value, equating to a $20 billion loss.
Admitting no wrong in either case, the company insists it prioritizes the safety of customers first. Only time will tell if J&J's 130-year reputation will recover.
Information provided by TalcumPowderCancerLawsuit.com, a website devoted to providing news about talcum powder ovarian cancer lawsuits, as well as medical research and findings.