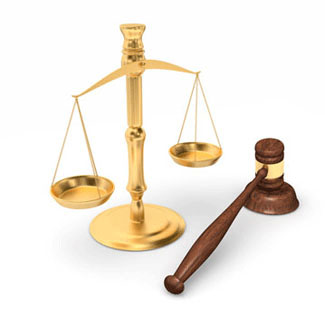 Johnson & Johnson Brand Has Been Tarnished By The Baby Powder Asbestos Scandal
People are refusing the Johnson & Johnson Covid-19 vaccine because they distrust the company and it may carry over to other products
Friday, March 12, 2021 - The first concrete sign that Johnson & Johnson's brand has been damaged by the adverse publicity surrounding baby powder asbestos litigation has hit the media. Almost 25% of the people that are going to refuse to be vaccinated against COVID-19 have said their reason is because of what they have heard and read in the media about talcum powder allegedly causing cancer. According to Newsweek, people no longer trust the company to bring them high-quality health care products that are safe and pure. Newsweek wrote: "Hundreds of social media posts have linked the vaccine with allegations the company's talc could cause cancer. Those who spoke to Newsweek said they wanted to be inoculated but would refuse the Johnson & Johnson's vaccine if offered, specifically because of the talc lawsuits, of which there have been more than 15,000." Talcum powder cancer lawsuit attorneyscontinue to give advice in regards to the law and your rights offering a no obligation and free consultation before filing a claim.
At the center of the collapse of Johnson & Johnson brand confidence is the perception that the company is not trustworthy. Individuals interviewed about their vaccination preferences cited the more than 25,000 ovarian cancer and mesothelioma lawsuits filed that claim using Johnson's Baby Powder on their genitals regularly for many years caused them to develop ovarian cancer. Others say that inhaling Johnson's Baby Powder caused them to develop mesothelioma, a type of lung cancer. They also told Newsweek that they thought Johnson & Johnson was not trustworthy, citing allegations by Reuters that the company knew for decades that asbestos lurked in their baby powder and hid the dangers from the public. One individual told Newsweek, " when a company keeps quiet for a good 20 years or so instead of warning people, [it] is a company I would NOT trust. I keep wondering what, if anything, are they hiding from the public now related to their vaccine?" Individuals also cited the ongoing talcum powder asbestos investigation against the company being conducted by The U.S. Justice Department that alleges that Johnson & Johnson lied about potential cancer risks of its talcum powder.
Distrust of Johnson & Johnson may have merit. In May of 2020, Johnson & Johnson discontinued selling their iconic brand of baby powder throughout North America when the US Food and Drug Administration tested and found particles of asbestos in it, confirming previous accusations made by plaintiff expert witnesses. Johnson & Johnson recently settled 1000 ovarian cancer lawsuits against them for $100 million. In 2020, the company doubled its monetary litigation reserves to almost $4 billion. Legal experts believe that more talcum powder cancer settlements will be forthcoming in 2021. Johnson's Baby Powder Lawyers continue to interview individuals that have used Johnson's Baby Powder regularly for many years that have developed ovarian cancer or mesothelioma. If qualified, an individual could expect reimbursement for medical expenses, lost wages and loss of consortium and also a lump sum for punitive damages.