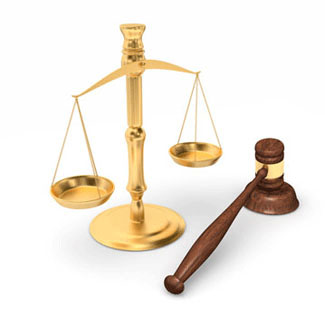 Florida Women Sues Chanel For Causing Her Mesothelioma
Men and women continue to come forward and file claims against the manufacturers of talc-based cosmetic and toiletry products.
Thursday, June 4, 2020 - Company after company is being accused of failing to warn consumers about the dangers of talc asbestos contamination. The number of cosmetics products that contain talc and possibly contaminated with asbestos is surpassed only by the thousands of potential plaintiffs who claim that breathing talc dust fumes caused their lung cancer. Most recently to file was, "Dolores G., a 65-year-old woman from Miami, Florida who developed mesothelioma in September 2019." as was reported on May 22 in the Daily Hornet. The woman is suing iconic cosmetics giant Chanel for allegedly causing her lung cancer, mesothelioma, she alleges developed from 30 years of inhaling asbestos-contaminated talc fibers from Chanel's bath toiletries starting in 1965. Also named as co-defendants in the lawsuit are the product's retailers Publix Supermarkets and Woolworth Stores where she purchased the products in question. Talcum powder cancer attorneys are helping American families and have vast experience litigating pharmaceutical lawsuits against big corporations offering a free consultation with no obligation to file a claim.
At the heart of all potential talc/asbestos litigation are nearly 20,000 people suing Johnson & Johnson and their talc supplier Imerys Inc., for failing to warn them of the cancer danger of inhaling or otherwise ingesting talc. In the previous two years, women with ovarian cancer and both men and women with mesothelioma have successfully brought claims against Johnson & Johnson regarding talc cancer and have been awarded hundreds of millions of dollars in punitive damages by juries incensed at the company's lack of caring about consumer well-being.
Clubman talc is also in court proceedings that have been delayed by the current public health pandemic. The company is being accused by two plaintiffs of failing to warn barbers, beauticians, and their regular customers that their iconic Clubman after-haircut talcum powder contained asbestos and one of the company's top executives testified under oath that testing talc for asbestos never occurred to him as talc was assumed to be certified pure at the source. Asbestos has also been found in a large percentage of eye shadow cosmetic products tested by The Environmental Working Group who recently commissioned an independent testing lab to study and revealed 20 out of 25 samples from the kit of eye shadow tested positive for the carcinogenic substance. The consumer eye shadows that tested positive were Jmkcoz 120 Colors Eye shadow Palette makeup kit sold on Amazon, and Beauty Glazed Gorgeous Me Eye Shadow Tray Palette sold on the company's website and Amazon and eBay.
Lawsuits against major cosmetic manufacturers and retailers have been bolstered by a Federal Judged in Brunswick, New Jersey, the home of Johnson & Johnson, who ruled last month that plaintiffs suing cosmetic companies and claiming talc contained deadly asbestos could present testimony from expert witnesses. Johnson & Johnson had appealed previous cases against them where multi-million dollar jury awards were leveled against them on the grounds that the plaintiff's expert asbestos conclusions were based on "junk science." Federal Judge Freda Wolfson disagreed and while not endorsing any particular talc/asbestos testing method or scientific conclusion, determined that the expert's tests were credible enough to be heard in court and that it up to juries to decide the issue going forward, precisely the position that 20,000 or so plaintiffs had hoped for.