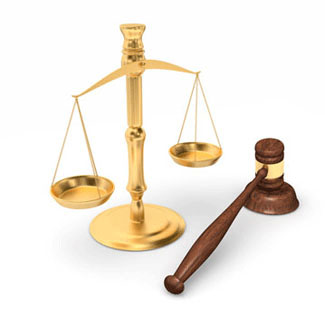 Mothers Are Switching To Cornstarch For Their Baby Care Needs
The FDA has found asbestos in Johnson's Baby Powder and there is no reason to continue to use the product until more is known
Monday, November 18, 2019 - Now that the US Food and Drug Administration has confirmed that asbestos may contaminate talcum powder, mothers with young babies and everyone who has grown accustomed to using powder for any number of purposes should consider switching to cornstarch-based powders which are widely considered a safer alternative. Talc, the main ingredient in Johnson's Baby Powder, has for decades been mined in open-pit mines near open-pit asbestos mines that have blasted the cancer-causing mineral into the air contaminating all surrounding neighborhoods. Also, billions of dollars have been awarded cancer sufferers and the estates of those who have died for the suffering that talcum powder has caused them to endure. While some in the media rely on Johnson & Johnson for ad revenue and would be unlikely to report the truth, the fact remains that talcum powder could be on the verge of being identified as a leading cause of cancer. That said, there is no reason to take the risk when a perfectly viable alternative, cornstarch powder, is readily available and much safer to use. Johnson & Johnson offers a variety of cornstarch powders that one could switch to immediately. If you are as reluctant as I am to trust Johnson & Johnson, there are other brands of cornstarch available at your local supermarket, Whole Foods, and on Amazon.com. Organic cornstarch is available from leading companies like 365 brand, Anthony's Organic Corn Starch, and the iconic ARGO cornstarch. Cornstarch is preferred by many women over talcum powder for feminine hygiene purposes.
Johnson & Johnson's Cornstarch Baby Powder is a perfect alternative to talcum powder. The company markets its talc alternative with a variety of added fragrances like lavender and vitamin E oil to help soothe and heal a baby's diapered area. "Our cornstarch baby powder with Aloe & Vitamin E is designed to soothe and gently absorb excess moisture, leaving it dry, fresh and smooth. This mild baby powder glides on the baby's skin smooth and keeps your baby's skin soft and comfortable. Hypoallergenic; formulated to be gentle, never harsh. Clinically Proven Mildness formula, is designed for baby's delicate skin." Talcum powder cancer lawsuits are represented by top national attorneys and offer a free consultaion.
Cornstarch, unlike talc, is regulated as a food product by the US Food and Drug Administration (FDA) and is subject to pre and post-market scrutiny. The cosmetics industry has been left unregulated and has done an insufficient job of testing talc, the leading ingredient in baby powders and thousands of other cosmetic products. The US Food and Drug Administration discovered asbestos in samples of cosmetics products sampled from Claire's Stores and also in bottles of talc of Johnson's Baby Powder. Johnson & Johnson has voluntarily recalled 33,000, 22 oz. bottles of Johnson's Baby Powder causing concerns that more could be contaminated. Retail giant Walmart, CVS, and Rite Aid immediately removed bottles of this lot from their shelves.
More than 13,000 lawsuits are pending against Johnson & Johnson from women who have developed ovarian cancer from using Johnson's Baby Powder made from talc regularly, and for decades after and in-between showers for feminine hygiene. Others have successfully brought lawsuits and been awarded hundreds of millions of dollars of punitive damages for developing mesothelioma from breathing Johnson's Baby Powder dust.